Let's talk about smoked turkey recipes. With this Traeger Smoked Turkey recipe, you can give your turkey the smoke it deserves.
This turkey can be brined in citrus brine, massaged with Turkey Rub, and then moved to be smoked over the pellet grill.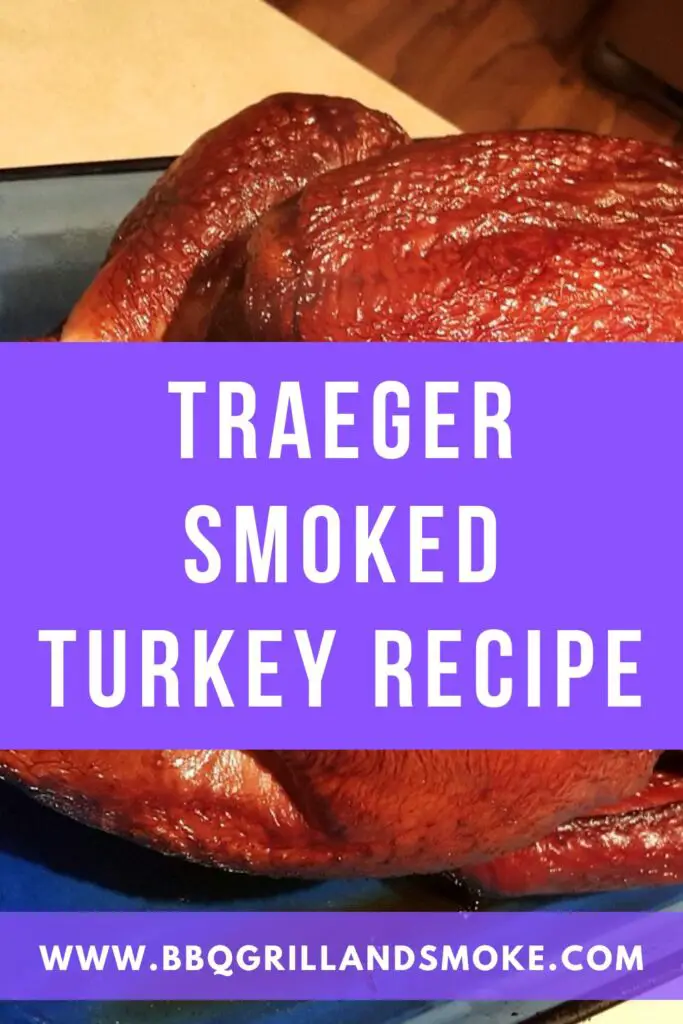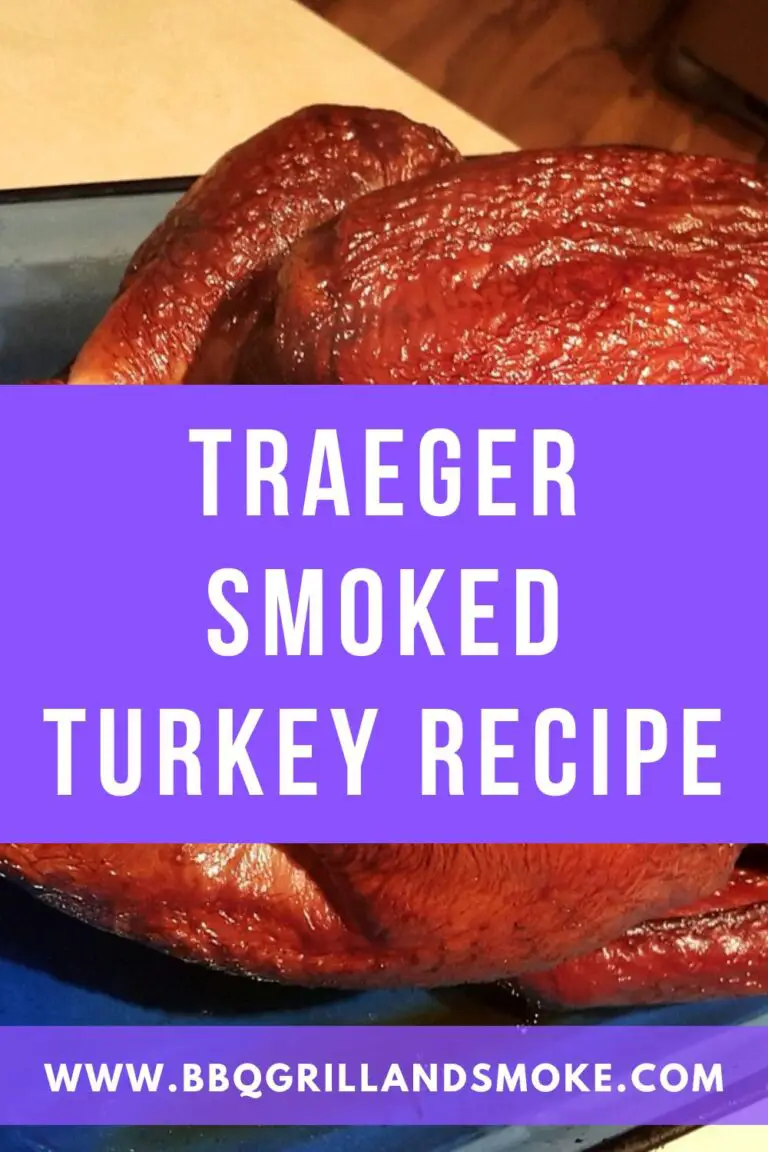 I will say that Traeger Smoked Turkey is certainly one of my favorite ways to cook turkey for Thanksgiving.
So, if you are looking for the best way to cook your turkey during Thanksgiving, you now have the best way to do that, which is through this easy Traeger smoked turkey recipe.
What Do You Need to Smoke a Turkey?
Well, before we head right to the best recipe for Traeger smoked turkey, it will be wise to first talk about what you will be needing for this easy recipe.
So, you will need to make sure that you have some of the required equipment for this smoking before you proceed to start preparing your Traeger smoked turkey.
As you should know, none of this will be new to you if you aren't new to smoking. So, below are a few things you will need to smoke a turkey.
And, they include pellet smokers, like a Traeger, wood pellets, and a probe thermometer. Now, let's get right to the best Traeger smoked turkey recipe.
Best Traeger Smoked Turkey Recipe
You can perfectly smoke a whole turkey with my simple Traeger Smoked Turkey Recipe on the Traeger pellet grill.
I will be using Traeger's signature citrus brine kit, Turkey Rub, and also their Turkey Blend hardwood, which will provide this bird with flavor inside and out.
Course: Main Course, Main Dish
Cuisine: American, BBQ
Prep Time: 20 minutes
Cook Time: 4 hours
Resting Time: 30 minutes
Pellets: Apple
Servings: 8 people
Ingredients
1 whole (18-20 Ib.) turkey (thawed if frozen, giblets removed)
½ pound of unsalted butter (softened)
½ cup of Traeger Pork & Poultry Rub (divided)
1 Traeger Orange Brine and Turkey Rub Kit
Laid-Out Instructions
You are to start by brining the turkey according to the Traeger Turkey Brine Kit package instructions a day before the smoking.
The turkey should then be removed from the brine, rinsed, and patted dry with paper towels.
With that being done, you are to proceed to relish the inside cavity of the turkey using 2 tablespoons of Traeger Pork & Poultry Rub.
Afterward, create a pocket after you use your hands to separate the turkey skin from the meat over the breasts.
You need to make sure that this is done carefully. When that is done, you can now spread the tenderized butter over the breasts and under the skin.
Also, make sure that this is done in an even layer, which should be around ¼ inch thick. Now, get the remaining Traeger Pork & Poultry Rub and relish the outside of the turkey with it.
You can now move the turkey to the refrigerator and allow it to cool for at least 1 hour. After that, remove the turkey from the refrigerator.
Support the legs and tuck the wing tips underneath the turkey. Get a roasting pan and place the turkey in it.
So, you are to set the Traeger temp to 225 degrees Fahrenheit when you are ready to cook.
Close the lid and proceed to preheat for 15 minutes. I will recommend that you use Super Smoke if it is available, as this will result in the best flavor.
After that, you are to insert the probe thermometer into the thickest part of the turkey breast.
Now, you can place the roasting pan on the grill grate and proceed to cook until the internal temp reaches 100 to 110 degrees Fahrenheit.
All of these should be done with the lid closed. With that being done, you are to increase the temperature of the grill to 350 degrees Fahrenheit and continue the cooking until the internal temp of the bird gets to 160 degrees Fahrenheit.
All this should take around 3 to 4 hours or more. I recommend that after you increase the grill temp, you check it every 30 minutes.
With all that being done, you can now remove the bird from the grill and allow it to rest for 30 minutes at a minimum before you start slicing.
Allowing it to rest will let the internal temp continue to rise to a finished temperature of 165 degrees Fahrenheit. So, you can now enjoy your easy Traeger smoked turkey.
Why Smoke A Turkey On A Traeger?
Well, why even bother trying to smoke a turkey on a Traeger? This is an excellent question.
The fun part of this is that you can use this simple Traeger smoked turkey recipe to smoke your turkey on any smoker of your choice.
Time and temperature are the keys to perfect smoking. You will be fine with your smoker if you can maintain a low and slow temperature of 225 degrees Fahrenheit.
However, you get something from smoking a turkey on a pellet grill, and that is the fact that you can just set it and forget it with the heat and temperature.
Storing Traeger-Smoked Turkey
You can store this tasty smoked turkey in a sealed container and keep it in the fridge. This will allow it to last for up to 3 to 4 days.
However, you need to make sure that you slice all of the meat off the bones, as this will make storing much easier.
You can also keep your smoked turkey in the freezer. Also, make sure that the meat is all removed from the bones, then proceed to store it in a sealed container or secured in a plastic freezer bag.
Keeping this savory turkey in the freezer will allow it to last for up to 3 months, which I think is more than enough.
Final Thoughts: Traeger Smoked Turkey Recipe
However, when you are ready to eat your stored, delicious smoked turkey, you will need to reheat it.
And, all you will need to do is preheat your oven to 300 degrees Fahrenheit and then get a baking dish and place the turkey in it.
After that, you are to get the leftover pan juices, gravy, or stock and use them to lightly coat the turkey.
With that being done, you can now cover the turkey using aluminum foil, as this will help keep it moist.
Proceed to cook the turkey for 30 to 45 minutes, or just until the temperature gets to at least 165 degrees Fahrenheit (74 degrees Celsius).
So, to conclude this guide, let me give you a few suggestions of what you can serve with your delicious smoked turkey.
You can serve Candied Yams with Marshmallows, Classic Turkey Gravy, Balsamic Roasted Brussels Sprouts, Jiffy Corn Casserole, and Roasted Garlic Mashed Potatoes with your Easy Traeger Smoked Turkey Recipe.