The most commonly eaten meats when it comes to cooking meat are beef, chicken, or pork. And, truth be told, turkey is often forgotten about.
Turkey is extremely lean and high in protein. And it is also an entirely underrated type of meat.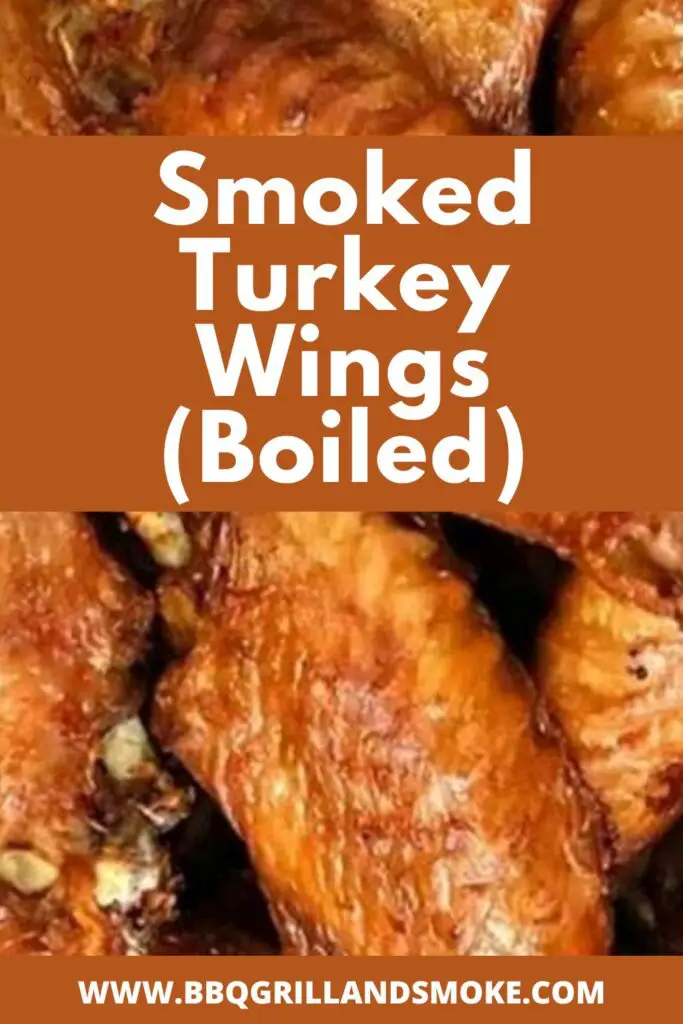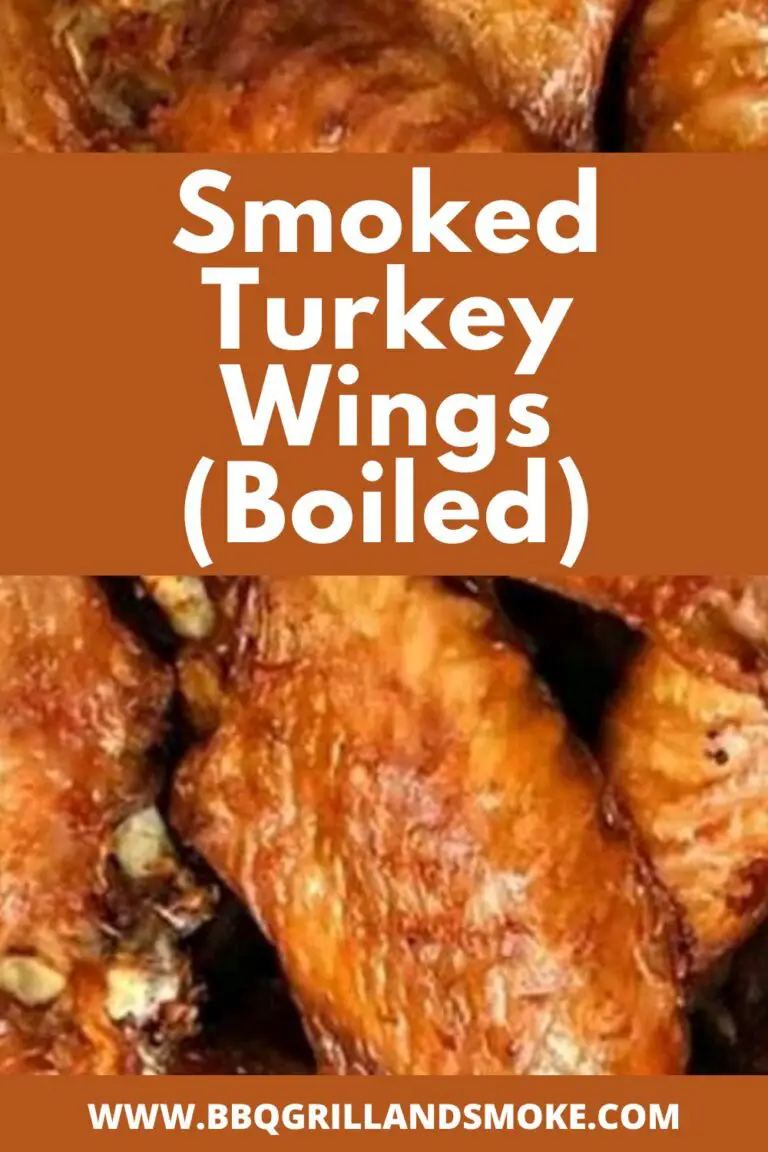 So, in this guide, I will give you the best recipe for smoked turkey wings (boiled). This is your complete guide to the best way to boil your turkey wings.
You will also get the best seasoning ideas that you can put on your turkey wings, which will certainly boost the flavor.
What Are Turkey Wings?
Turkey wings are considered white meat, which is unlike turkey legs, and compared to turkey breast, they have a richer, spicier flavor.
Turkey wings come with all the flavor of an entire roast turkey, and what's different is that you don't have to cook a whole bird or wait for Thanksgiving.
You can purchase an entire turkey wing at the supermarket, and the same goes for those that have been separated into drumettes (the top part of the wing) and wings.
Turkey wings also come with a wing tip, which is often included in the wing cut but is trimmed off before cooking.
Easy Smoked Turkey Wings (Boiled) Recip
Necessary Tools
Boiling pot
Cooker
One medium-sized mixing bowl
Spatula
What Pairs Well With Turkey?
Turkey pairs well with literally anything. You can just prepare a simple side salad or jazz up a nutritious casserole, such as a cornbread casserole.
The beautiful thing about this healthy recipe is that whatever foods you normally like to eat with wings will pair perfectly well with them.
You can also serve these tasty wings as an appetizer; you can do this without pairing them with anything.
Serving and Storing Boiled Turkey Wings
I will say that for the holidays, turkey wings are a popular dish, but people talk about how long to boil them.
When it comes to boiling turkey wings, there are a lot of factors to consider, including the amount of water, the desired doneness, and even the size of the wings.
The timeframe for boiling turkey wings will differ based on the size of the wings.
Compared to smaller wings, larger wings will take longer to cook.
Before serving, it is important to ensure that your wings are fully cooked.
Using a meat thermometer is the best way to determine if the wings are done.
Make sure the wings are cooked to an internal temp of 165 degrees Fahrenheit. You can serve them immediately after they are cooked.
Or, you can just store them in the refrigerator for later use. So, if you are planning to store your delicious wings, make sure that before placing them in the refrigerator, they are cooled to room temperature.
Placing and storing them in the refrigerator will make them last for up to three days.
Recipe FAQs
How Long Does Turkey Take To Boil?
The rule of thumb in the case of boiling raw turkey is that you should take around 13 minutes per pound.
You will need more or less between 30 and 35 minutes for 2.5 Ibs of turkey.
You need to make sure that you always check that your white meat is cooked before you eat it.
How Many Hours Does It Take To Boil Turkey Wings?
As previously mentioned, boiling turkey wings will take roughly 13 minutes per pound of turkey.
Checking the Doneness of Boiled Turkey Wings
You can boil turkey wings to make a mouth-watering and hearty meal.
As you know, the boiling process is simple and easy and will take only a few minutes.
You can actually season the wings with your favorite sauce or spices.
So, to boil turkey wings, the first thing you need to do is fill a pot with water and then bring it to a boil.
After that, add the wings and boil for around 10 minutes, or until they're cooked through.
Pierce the meat with a fork when you want to check the doneness of your juicy meat; the juices should run clear.
Immediately after it's cooked, bring the wings out of the pot and proceed to season them as desired, then serve them hot and enjoy.
Conclusion
Turkey wings are a great choice for you, particularly if you love a fast and easy meal.
You can prepare them in several ways, but the smoked versions with boiling offer a distinctive dimension to any dish.
This quick recipe for smoked turkey wings (boiled) will be an awesome way to satisfy your craving for turkey.
This way, you won't have to spend so much time in the kitchen.
With these easy-smoked turkey wings (boiled), you will get to taste the most mouth-watering turkey wings that are ideal for a holiday meal.