If you've been craving some smoked chicken thighs recipe, then you're in the right place. We can pair this mouth-watering treat with just about any food. It goes well with a variety of side dishes, such as vegetables, creamy potato dishes, fried rice, or even spaghetti.
So, what's not to love about this meal? Absolutely nothing!
The simplicity with which you can prepare the smoked chicken thighs recipe is one of its major advantages.
The process of roasting a chicken is simple and straightforward. It is only necessary to have the proper tools and ingredients.
But, before I go into detail about the items you'll need or the procedures you'll need to take to prepare the most amazing smoked chicken thigh recipe, I'd like to share with you what makes this dinner so delectable.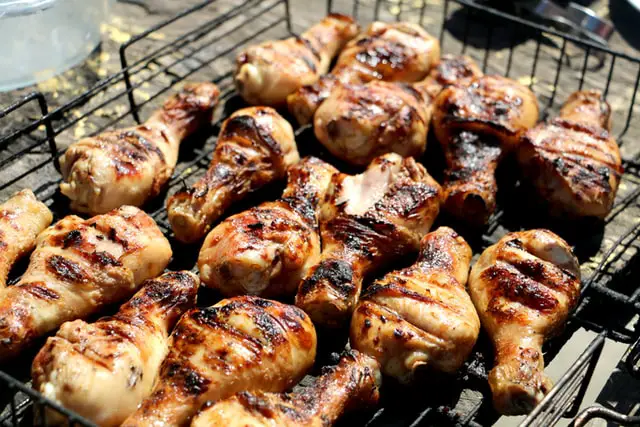 Even though I'm a huge fan of chicken wings, there's no doubt that chicken thighs are tastier and fattier than chicken wings.
So, when you're thinking about this recipe, keep in mind that the smoking method, the seasoning, and the time spent on the fire will all be slightly different.
And believe me when I say that you do not want a dry smoked chicken thigh; you want it to be as moist as possible.
If you've attempted this dish previously and it didn't turn out well, it's probable that you didn't use a proper recipe or that you removed the skin from the chicken before cooking it.
The skin on a chicken adds moisture and makes a juicy, savory finish to a smoked chicken.
So if you always peel the skin, it's time to stop doing that. Just wait till you're done smoking your chicken before removing its skin.
As said before, chicken thighs have higher fat content and are therefore better at absorbing spices. In the smoker, chicken thighs cook quickly and keep their flavor for a long time, making it an excellent choice for a variety of dishes.
A rub, marinate, dredge, or saute, on the other hand, will enhance the flavor of the meat regardless of how it is prepared or cooked.
Ingredients for Smoked Chicken Thighs Recipe
Now, let me reveal my big smoked chicken thighs recipe to you.
Here are the ingredients you need:
2lbs Chicken Thighs pieces
1 tbsp Paprika
1 tbsp Salt
1 tsp Garlic Powder
1 tsp Onion Powder
1 tsp Cayenne Pepper
1 tsp Ground Black Pepper
1/4 cup Light Brown Sugar
How long to prepare Smoked Chicken Thigh Recipe
Spend 10 minutes preparing
2 hours 30 minutes of cooking time
It only takes a total of 2 hours and 40 minutes to finish
How to Prepare Smoked Chicken Thighs Recipe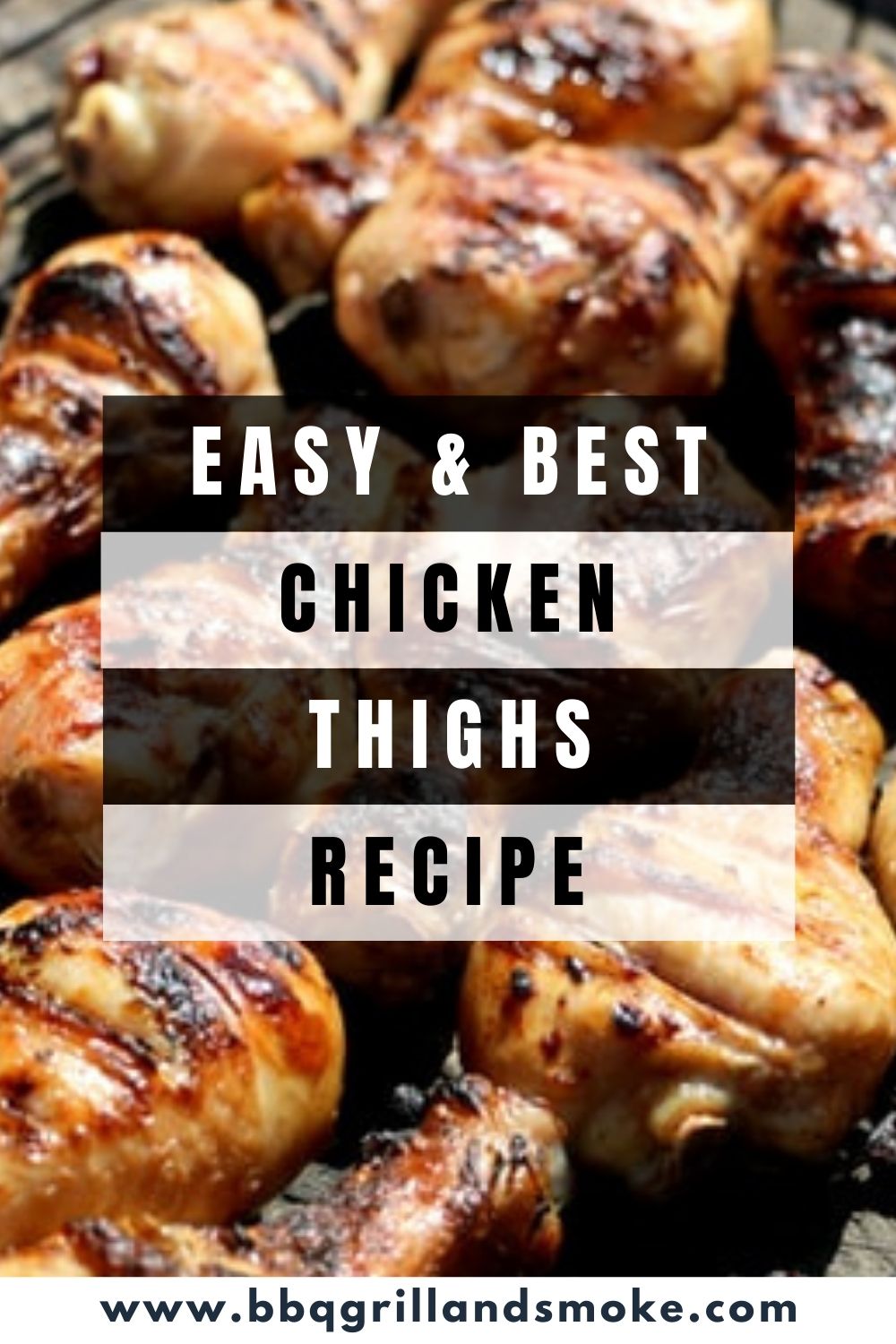 Here are answers to common smoked chicken thigh recipe questions people ask:
What's the secret to making smoked chicken thighs with crispy skin?
There's no secret recipe for this. All you need to get that crispy feel is to set your smoker too high or bake it at 400F in the oven.
To smoke chicken, what kind of wood should you use?
Almost any kind of wood will do, although fruit trees like apple and cherry are safe bets if you want anything specific.
At 225 degrees, how long should chicken thigh be smoked?
At 225 degrees Fahrenheit, it will take around 1 12 to 2 hours to smoke chicken thighs. Slowly smoke the chicken until it's about 10 degrees short of being done, then turn up the heat to crisp the skin and achieve an interior temperature of 165F.
Do you flip smoked chicken thighs?
It depends on the size you're smoking. But I'll say smoke the first side of the chicken thigh for one hour then flip and smoke the other for 1 hour too.
What makes smoked chicken thigh rubbery?
You have to be careful when choosing the right temperature for your chicken thighs.
Prolonged heating of the fat and moisture inside the chicken skin results in rubbery chicken thighs. Smoking at low temperatures of 225-275°F results in rubbery skin on smoked chicken because the fat and moisture in the skin remain intact and become tough.
What can I eat with the smoked chicken thigh?
You can eat absolutely anything with this smoked chicken thigh recipe. Eating this meal is like eating fried chicken so you can serve it with the foods you eat with fried chicken or try the following meals:
Brussels sprouts skillet or veggie salad
Garlic spaghetti
Spaghetti squash
Cream cheese pasta
Curry rice
Italian rice salad
Prawn fried rice
Sweet potato fries
Avocado rice
Hasselback potatoes
Garlic potato pave
Sweet potato curry
Final Thoughts on Smoked Chicken Thigh Recipe
So, I hope this savory smoked chicken thighs recipe will be useful to you in the future! This is one recipe that never fails if done right. The ingredients, especially garlic, will even make the aroma more appealing.
Sometimes, people want to mix a little ginger with the other ingredients and I say, go for it!
Let me know if this smoked chicken thighs recipe help and I wouldn't mind seeing pictures of your sumptuous meal.