These smoked turkey wings in the oven are generously sprinkled with a boldly flavored BBQ rub and baked in the oven.
Just skip the whole turkey and make these crunchy smoked turkey wings for your next holiday dinner.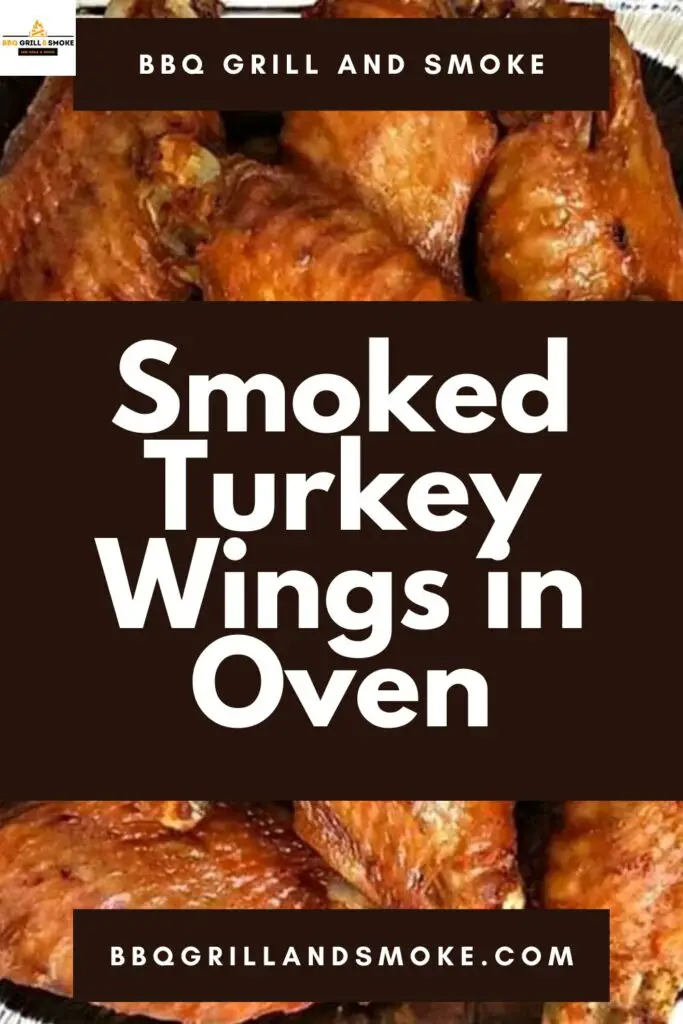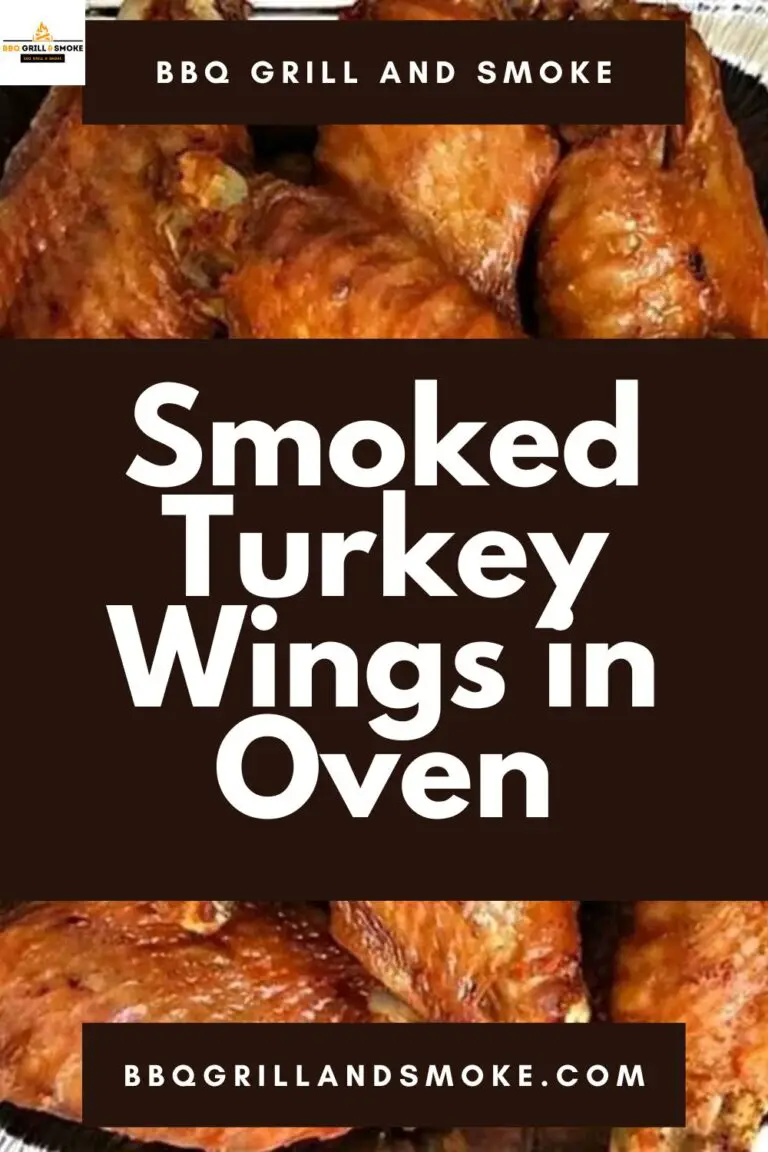 These wings display soft, tender meat with that crispy turkey skin that everyone loves.
You will require only less than 20 minutes of hands-on time to prepare these wings, and then they smoke to complete perfection.
You will definitely love and crave this new holiday tradition for your mouth-watering Thanksgiving dinner.
What Are Baked Turkey Wings?
Baked turkey wings are one of those delectable wonders that are tender and juicy and coated in a finger-licking sauce.
They are also perfect for any event. This mouth-watering meal is not only delectable but also nutritious.
It is also very easy to make, and it does cost so much less. You can buy turkey wings year-round from any major local grocery store.
Or, even from a butcher or farmer's market. It is very likely that you will find the Jenni-O or Butterball brands at the grocery store.
Easy Baked Turkey Wings
Using this easy recipe for crispy baked turkey wings, you will learn how to cook the best oven-roasted wings that will actually fall off the bone.
This succulent meat is a staple dish for any soul food spread. Let's get right into it.
Course: Dinner, Lunch
Cuisine: American
Prep Time: 15 minutes
Cook Time: 2 hours
Total Time: 2 hours and 15 minutes
Servings: 4 servings
Ingredients
3–4 pounds of turkey wings (whole or split)
1 teaspoon of dried thyme
1 teaspoon of smoked paprika
1 teaspoon of garlic powder
½ cup of sliced onions (you can use white onions)
1 cup of chicken or turkey broth
2 teaspoons of poultry seasoning
1-2 tablespoons of olive oil (use enough to coat each wing)
Salt and pepper (to taste)
1 teaspoon of dried or ground oregano
Foil
Laid-Out Instructions
First, preheat the oven to 350 degrees Fahrenheit. Then, get a 9×13 baking dish and place the sliced onions in the bottom.
After that, pat the wings dry and then place them in the dish and spray them with olive oil.
Make sure you do this on both sides of the wings. Also, spray the spices on both sides of the wings.
Ensure that you use enough spices to cover the skin on both sides of the wings. And, to prevent bland wings, you can add more as necessary.
That being done, rub the spices into the wings and pour the broth along the edges of the baking dish.
However, I strongly suggest that you avoid pouring the broth directly onto the wings, as this might remove the spices.
After that, just cover the dish with foil and bake for an hour and a half.
When that is done, remove the foil and let the wings bake for an extra 20–30 minutes.
Or, just until the skin is crisp. With a meat thermometer, you can just test if the wings have finished cooking.
So, all you need to do is test the thickest part of the wing and make sure that the turkey has reached a minimum internal temperature of 165 degrees Fahrenheit.
When all that is done, you can now serve and enjoy, but make sure it is cool before you serve.
What Goes Well With Turkey Wings?
You can eat these delicious wings with a significant number of side dishes.
Below are some of the favorite side dishes you can pair with your oven-baked smoked turkey wings:
The skin on mashed potatoes
Instant Pot red skin mashed potatoes
Haitian white rice
Haitian black rice
Air fryer smashed potatoes
Sour cream mashed potatoes
Southern mashed potatoes
Smoked mac and cheese
Air fryer green beans
Stuffed grape leaves
Jalapeno cornbread recipe
Instant Pot Haitian rice and beans
Quinoa avocado salad
How To Store Leftover Wings
First, you need to make sure that you allow the wings to cool down all the way, and then you can proceed to store them in a tightly sealed container in the fridge.
Doing this will keep them ready to eat when you are ready to devour them.
However, to reheat, just low and slow cook in the oven, or you can go for a quick pop of heat in the microwave.
But keep in mind that reheating the wings will remove a little of the crispy outer skin texture, but it will also give them that delectable smoky flavor.
Recipe FAQs
Can I Make Poultry Seasoning?
The answer to this question is yes. You can even make it yourself if turkey or poultry seasoning is not something you have available in your spice drawer. It is very simple to make.
Do You Cook Turkey Wings Up or Down?
At first, it doesn't matter that much which way they are baked when it comes to cooking wings in the oven.
However, immediately after they reach around 160 degrees Fahrenheit, it is important to turn their skin up and cook them at a very high temp to make the skin crispier.
How To Make Turkey Wings Fall Off The Bone?
The meat will become more tender by slow-cooking the wings. I suggest you reduce the oven temperature to 325 degrees F or less and increase your cook time by about 30 minutes.
However, this is only if you have extra time. So, all you need to do is keep an eye on your thermometer.
This way, you can take the wings out when they reach 165 degrees Fahrenheit. Also, keep in mind to turn the heat up at the end to yield crunchy skin.
Allow them to cool for 20–30 minutes immediately after they are completely baked. This will help ensure that they reabsorb all of their own juice.
How Do You Use A Food Thermometer?
To use a food thermometer, all you need to do is place the thermometer in the thickest part of the meat.
Make sure that it does not touch fat, bone, or gristle. Quickly check the temp toward the end of the cooking.
Please do this before you expect it to be done. Make sure that you clean your food thermometer with hot, soapy water before and after every use.
Final Thoughts on Smoked Turkey Wings in Oven
You can use this recipe for turkey legs, as they will follow a similar cook time and be cooked at the same temperature.
You can also use chicken drumsticks for this recipe, but make sure that you test if the chicken is done.
And, you can do that by inserting a meat thermometer into the thickest part of one of the pieces of chicken.
The chicken must be cooked to an internal temp of at least 165 degrees F.
This will then be the conclusion of this guide, as you now have everything you need to perfectly make smoked turkey wings in the oven.