You will be learning how to smoke salmon on a pellet grill. You will be impressed at how you can turn a plain piece of fish into a delicious, melt-in-your-mouth, flavor-filled morsel that is sure to become your new favorite with just one bite, and all this with only a few minutes of prep.
This is just one of the best salmon recipes; it is perfect. You won't need a marinade for this recipe, and it is also gluten-free.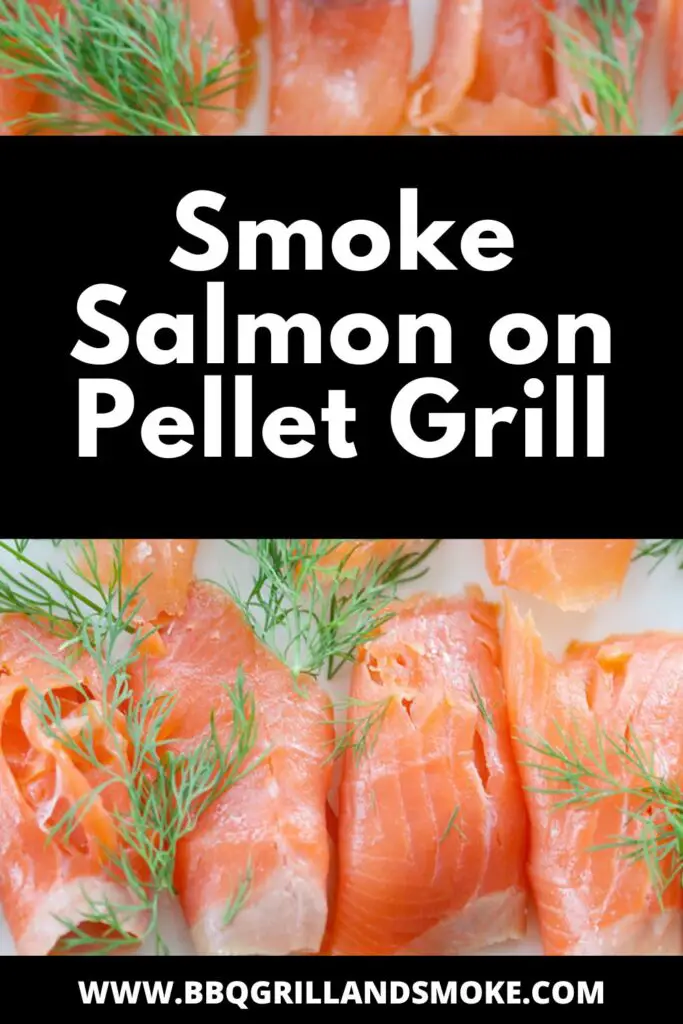 This hot smoked fish is just it, especially if you want to make something fast and simple for supper.
You can just mix the seasoning, place it on the salmon fillets, and put them on the wood pellet grill.
After that, you are to set the temperature and the timer, and that's all. This is extremely easy.
Why This Recipe Works
This is easily one of the best-smoked salmon recipes you can make. The sweetness of the honey and the fattiness of the salmon with the smoke flavor are just flawless.
You can also use any smoker (electric, charcoal, and so on) if you don't have a pellet grill, and just watch your smoked salmon temp for the perfect cook.
Traeger smoked salmon on the pellet grill makes smoking for a first-timer extremely easy.
This best salmon recipe goes well on a Traeger grill as well as any other pellet grill.
How to Smoke Salmon
You will learn how to smoke salmon on a pellet grill, which will give you a smoky-sweet flavor.
This recipe is perfect for a snack that is protein-packed, or you can just add it to a spread, dip, chowder, or simply freeze it for later.
As previously mentioned, smoked salmon is easy to make and can be made on your favorite pellet grill.
Course: Snack
Cuisine: American
Prep Time: 15 minutes
Cook Time: 5 hours
Brine and Rest Time: 20 hours
Total Time: 1 day, 1 hour, and 15 minutes
Servings: 12 (4-ounce pieces, based on size)
Equipment
Traeger or other pellet grill
Basting brush
Cooling rack
Large glass bowl or a 9×13" glass baking dish
Pin bone tweezers
Instant read thermometer
Ingredients
2.5–3 pounds of salmon filets
Brine
2 teaspoons of black pepper
4 cups of filtered water
½ cup of brown sugar
1/3 cup of kosher salt
2 teaspoons of garlic powder
Basting
Laid-Out Instructions
First, prepare your salmon, then remove all the pin bones either with tweezers or by cutting them out. This will save you from picking out bones while also enjoying your smoked salmon or preparing a dip.
After that, take the fillets and cut them into sections, if you want. And, in my opinion, the best size is around 4-6 inch sections; however, it can also be as small as 2-3.
Get a mixing bowl and whisk in the salt, sugar, water, black pepper, and garlic powder together. Mix them until the salt and sugar are completely dissolved. Just ensure that it is all dissolved before you go ahead.
Also, get another larger glass bowl or glass baking dish, place the chunks of salmon in it, and pour the brine over the top. Ensure that the salmon is covered, then add more cold water as required. Proceed to take a spatula and carefully mix everything.
Afterward, cover with a plastic wrap or lid and place in the refrigerator for 8–12 hours. Only brine for 8 hours if the fillets are on the thinner side, but if they are thicker, go for 12 hours. However, do not brine for much longer than that, or it might be too salty.
Now, take the fish out of the refrigerator and dump out the brine. Then, place each piece of the salmon on a cooling or other wire rack and dab it with a paper towel to get rid of the excess brine. In addition, you can gently brine.
Immediately after the fish is all on a cooling rack, place it back in the refrigerator for an extra 8–12 hours.
You will notice that the surface of the fish has developed a layer or film, and this will help trap moisture and keep it from drying out.
Ensure that you brush on oil or use cooking spray on the grill grates when you are ready to smoke; that way, the fish does not stick. Put all the salmon on the grill grates, and then flip it. Be sure that they are not touching and that there is space between each piece, so the smoke can easily move around the fish.
After that, smoke at 180 degrees for around 3–5 hours, then baste the fish with pure maple syrup after the first hour. Just apply a thin layer and check the temp of the fish after this is done.
Also, repeat the maple syrup after the second and third hours. It does not need any more than that.
When the internal temperature reaches 145 degrees, the fish is done and becomes flaky.
It is okay to allow it to cook past 145 degrees F when smoking the salmon, but it can go up to 155–165 degrees or just your desired texture.
That being done, remove it from the grill while still warm and peel off the skin. It is much easier to do while warm compared to when it is cold.
Additionally, place it on wire racks and allow it to completely cool.
What to Eat With Smoked Salmon
This smoked salmon, which is extremely delectable, can be paired perfectly with so many dishes, from breakfast to charcuterie boards. Your options are limitless.
Some of my favorites include the traditional bagel with cream cheese, served over pasta, served on top of a crostini, or just over a bed of green salad.
How to Store Smoked Salmon
You should allow it to rest for about an hour on a cooling rack after you finish smoking your fish.
Wrap it up in plastic wrap and place it in the fridge immediately after it is completely cool.
This will make your smoked salmon last for up to 8 to 10 days.
You can vacuum seal your fish for around 3 weeks in the fridge if you have a vacuum system.
You also have the option of tossing it in the freezer, and it will last for up to a year.
Frequently Asked Questions about Smoked Salmon on Pellet Grill
What Are the Best Wood Pellets To Smoke Salmon?
Hardwood pellets are the best for salmon. You can go for the Signature Blend or Competition Blend, which is a combination of hickory, maple, and cherry woods.
You also have other good choices, and they include applewood and hickory.
Is Smoked Salmon Cooked?
Of course, yes, smoked salmon is cooked. This is hot smoked salmon, which comes to a safe internal temp and is completely cooked.
You are slowly heating the salmon to a safe internal temperature while the smoke from your wood pellets imbues the salmon with a light, smoky flavor, which yields moist, melt-in-your-mouth salmon.
Should I Put Water In Smoker For Salmon?
When it comes to salmon, you do not need to put water in your smoker. That being said, you can place a water pan in your smoker if your smoker needs it.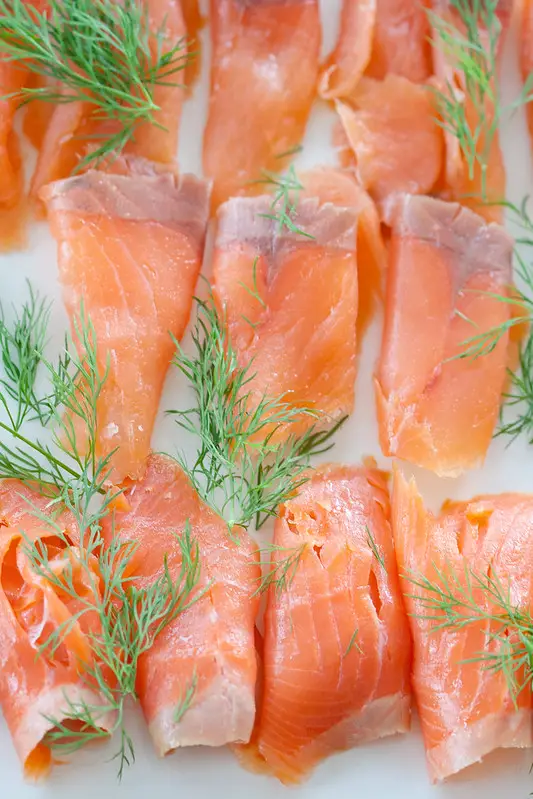 Conclusion
This smoked salmon recipe and the process are simple to do and come out tender and flaky.
You can use all types of salmon, but I suggest you not smoke higher-quality fish such as coho, sockeye, or king salmon.
A pink salmon (humpies) or chum is the best salmon to smoke; they are likely to come with a much lighter color and not plenty of flavor. That way, smoking is an excellent way to elevate them.
This concludes this guide, as you now know how to smoke salmon on a pellet grill.