So, in this guide, I will be giving you the guide on the topic "Smoked Burgers on Pellet Grill" as it is quite possible to smoke burgers on different smokers but, I will be teaching you how it is done with a pellet grill.
It is sure well-known that burgers are categorized as backyard BBQ and when there's this fact that a nice burger can make or break an event.
So, this also means this guide will serve as laid-out instructions on how to use a pellet grill to smoke burgers.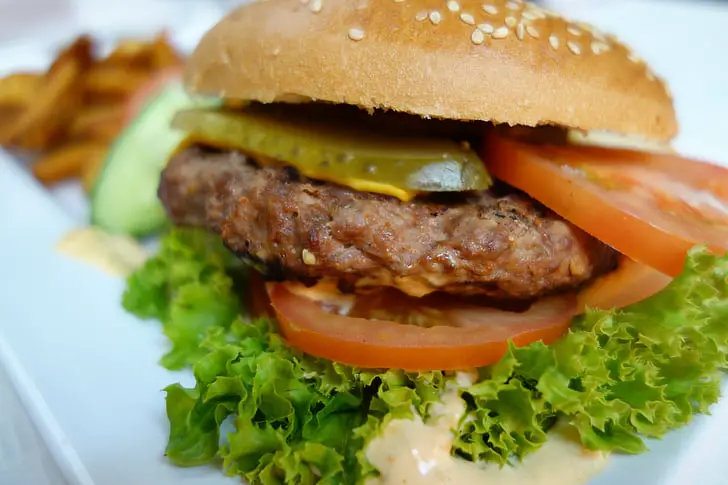 Best Burger Seasoning
The rule for seasoning a burger is to always remember that less is more as the point is to beat the meaty nutrients of the patty.
In the market and the world of food, there are quite a great number of simple burgers seasonings ingredients, you will find which are mostly built around only pepper and salt.
For simple burger seasonings, you can just make it by grinding a little dried garlic, onion, and brown sugar.
And, to get a smoky flavor, you can then proceed to add red pepper or cayenne or also some rosemary but, be quite careful of the amount of all this.
This is because adding too many spices to a burger patty will make it very well likely to make it fall apart when you roll it over.
And, as you can see that there are both pros and cons to the addition of seasonings to a burger, it is then advisable that to make certain that you get the perfect burger seasonings, you will have to go with the general beef rub that you created from the type of cut you're using and also from the way you're grilling it.
The important lesson here is just to ensure that you both keep it simple and make it to please your consumers or/and customers no matter the seasoning you choose.
Recipe for Best Smoked Burgers
This will include the recipe for the best-smoked burgers which also include the laid-out instructions on how to make the perfect smoked burgers.
Smoking burgers on a pellet grill has been considered to be the perfect way to cook a burger. The meat gets a delectable and pleasant flavor from the smoke from the pellet grill and also makes the burgers get soft and juicy.
Additional Information about Smoked Burgers on Pellet Grill Recipe
Preparation time: 10 minutes
Cook time: 1 hour 5 minutes
Total time: 1 hour 15 minutes
Course: Main course
Cuisine: American
Calories: 512
Ingredients
2 Eggs
3 Teaspoons of Hamburger Seasoning
1 Cup of Panko Bread Crumbs
2 Pounds of Ground Beef
Instructions for making smoked burgers on pellet grill
Nutrition for Smoked Burgers on Pellet Grill
Serving: 1g
Calories: 512kcal
Carbohydrates: 14g
Protein: 46g
Fat: 29g
Saturated Fat: 11g
Polyunsaturated Fat: 14g
Trans Fat: 1g
Sodium: 365mg
Fiber: 1g
Sugar: 1g
Frequently Asked Questions about Smoked Burgers on Pellet Grill
Here are the most frequently asked questions about smoked burgers on pellet grill:
What Kind of Pellets or Chips is Suitable for Smoked Burgers?
As a matter of experience as a good number of pellets or chips have been used to smoke burgers, I will strongly advise that you go for hickory if you are planning to smoke burgers.
What are the best Burger Dressings
The chosen dressings for burgers for this recipe are cheese, tomato, and pickles and they are quite easy to get.
And, some other dressings are more fun than the above-chosen ones which will be listed below.
Mustard
Ketchup
Hot Sauce
Barbecue Dressing
Steak Sauce
Slice of Bacon
Onion
How Long do I Smoke Burgers?
The amount of time, timeframe, or duration for smoking burgers is dynamic and to keep it short and simple. It is determined by the temperature and not the time so, it will be quite advisable for you to get an instant thermometer.
Can I Cook Burgers on a Gas Grill?
To answer the question "can I cook burgers on a gas grill?" Yes, you can cook burgers on a gas grill, all you need to do is make sure that it reaches 425 degrees Fahrenheit and you can then proceed to grill it to the temperature of your choice. But, you should be aware that you won't be getting the nice smoky flavor.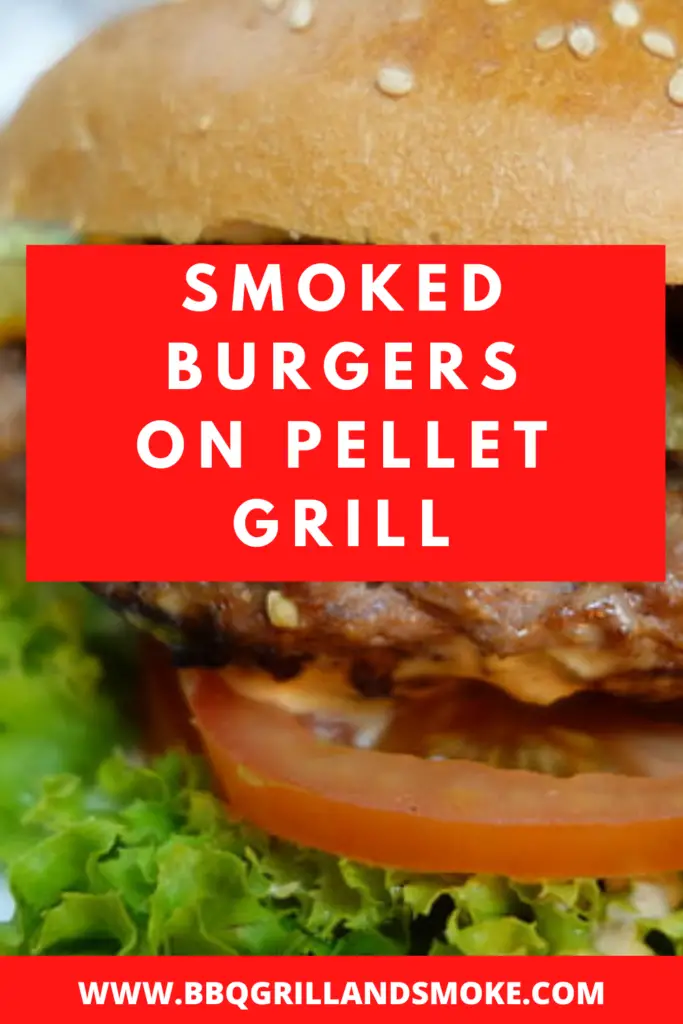 Final Thoughts on Smoked Burgers On Pellet Grill
To get your burgers to cook equally, you need to ensure that they are approximately the same size and also be aware that you should not overhandle the meat because the meat gets tough and crispy when you overmix the ground beef.
To avoid squeezing the delicious juice out of your burgers, make sure you don't press down on them while you cook them.
And, leftover smoked burgers can be stored but, only in an airtight sealed container that will then be placed in a fridge. And it can last up to four months but, three to four days if not placed in a fridge.
I'm sure this is a detailed guide on "Smoked Burgers on Pellet Grill" which entails the recipe, tips, and laid-out instructions on how to smoke burgers on a pellet grill.