Baking your BBQ ribs in the oven before proceeding to finish up on the grill is one of the best ways to get soft and juicy, fall-off-the-bone BBQ ribs.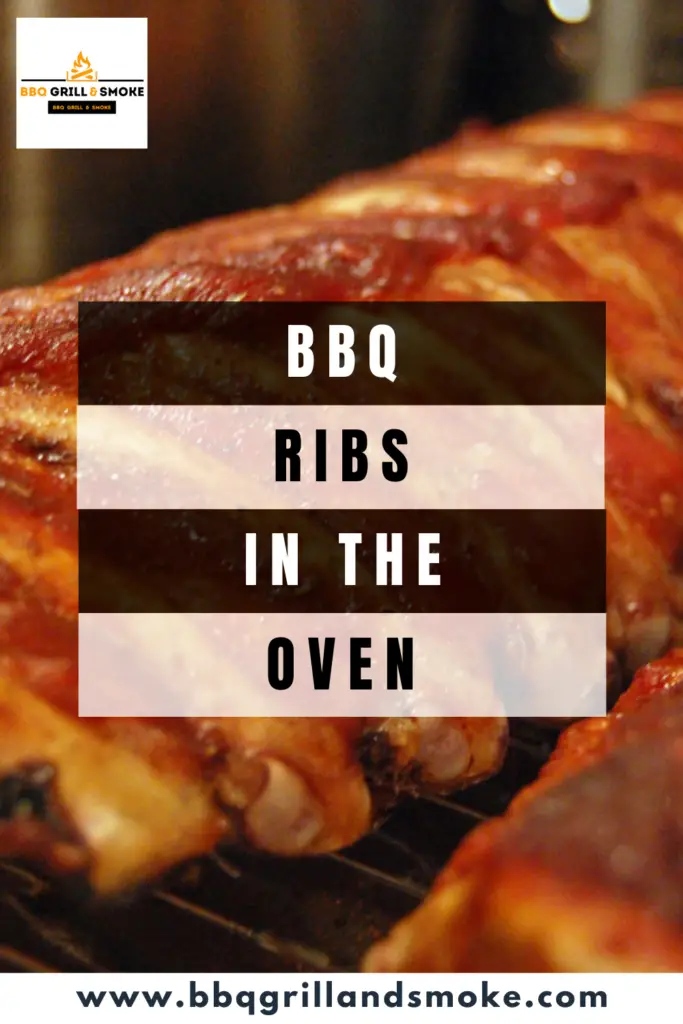 So, basically, this guide will be about BBQ ribs in the oven, and it will include the laid-out instructions on how to go about everything.
This is a way to try your BBQ ribs in the oven, and leave out your grill or smoker.
Cook them slow and low, which will make them very delicious and fall off the bone soft and juicy.
Ribs in the Oven
Pork ribs are quite all-around as they can be cooked either in the oven, on the barbecue, or even in a slow cooker.
You should go for the slow cooker method if you prefer your ribs tender and fall-off-the-bone.
However, you should try the oven ribs method if you prefer your ribs soft, juicy, and crunchy. This is also the method that will be explained and discussed in this guide.
Easy Fall Off the Bone Oven-Baked Ribs
Easy fall off the bone, oven-baked ribs are the finest ribs. The key to making oven-baked ribs that fall off the bone is to bake them low and slow.
Baking ribs in the oven is not a difficult task, although some people think it is better if ribs are left only to the pit masters.
All you truly need to make the finest oven-baked ribs is mostly just the right recipe, and then you leave the rest to time.
Recipe for BBQ Oven-Baked Ribs
Yield: 4 Servings
Preparation Time: 15 Minutes
Total Time: 2 Hours 20 Minutes
Ingredients
For The Ribs
For The Barbecue Sauce
Laid-Out Instructions
Firstly, heat up the oven to 300 degrees and then get some aluminum foil and line a baking sheet with it. You should discard the thin membrane over the bones on the backside of your ribs if they have one, and this should be done by properly and carefully sliding a knife under the membrane afterward, removing it.
You can then get the brown sugar, garlic powder, salt, paprika, pepper, mustard powder, and cayenne and place them all into a small bowl. Afterward, you mix them all.
Get the readied baking sheet and place the ribs on it, but before you do that, make sure you knead the mixed ingredients all over the ribs.
Afterward, wrap the ribs that were placed on the readied baking sheet with the aluminum foil and allow the ribs to bake for about 2 hours till they get very soft and juicy.
In the interval, prepare the barbecue sauce; get all the ingredients for the barbecue sauce and mix them in a medium saucepan over medium heat.
Then, decrease the heat, bring it to a boil, and let it boil gently. Stir it from time to time till it gets coagulated.
After that, you then set your oven to sear. Whisk both sides of the ribs with barbecue sauce after you have taken away the foil from the ribs. For 2 minutes to 4 minutes, sear the ribs till the sauce begins to burn.
What Can You Serve With Ribs?
Since BBQ ribs baked in the oven are something very delicious and mouth-watering, it will be nice to know what you can serve with them.
Below will be some favorite dishes that you can serve alongside these ribs. What I will go for is potatoes, as potatoes will always be an excellent choice of something to serve alongside those ribs.
Creamy Potato Salad is a great choice of potato salad, to be served alongside ribs, but if you desire something a little bit lighter, you can then go for Mayo-Free Herby Potato Salad.
Other great options are those crunchy roasted potatoes, mashed sweet potatoes, or those mashed potatoes.
Another favorite dish you can serve alongside ribs is pasta salad, and if you are a lover of a vegetable-packed salad, you can go for the Easy Pasta Salad, or if your choice is a creamier salad, you can opt in for the Easy Creamy Macaroni Salad.
Indeed, a big salad goes well with heartier meat dishes, so you can prepare your salad greens in a big bowl with some of your homemade dressings, such as Creamy Blue Cheese, Honey Mustard, or Homemade Ranch.
Frequently Asked Questions
How Long Do You Bake Ribs?
Using an oven, the best way to bake ribs is to do it low and slow. And, the temperature for baking should be at 325 degrees Fahrenheit, going on for 2 hours and 30 minutes to get delicious, soft, fall-off-the-bone ribs.
How Do You Get Baked Ribs To Look Sautéed And A Bit Seared On Top?
Ribs enthusiasts and many others frequently ask these questions, so to get your baked ribs to look like they have been sautéed and a bit seared on top, for 5 minutes to 10 minutes, you will need to place them on a warmed-up grill.
But this will surely be after your baked ribs have gotten to their soft stage, and you are to leave them on the warmed-up grill till they have a nice light sear on top.
What If I Can't Access A Grill?
Some people ask whether they can still get a nice sear on top of their baked ribs even though they can't access a grill.
Well, yes, you can still get a nice sear on top of your baked ribs without a grill, all by getting your ready ribs and broiling them on high in the oven. This should be allowed for a few minutes, but you should be careful not to make them burn.
Wrapping Up BBQ Ribs in the Oven
It is advisable that you make sure that the brand of sauce you intend to use for this recipe is gluten-free.
You can go for a broiler, which is a possible replacement for grilling. All you need is a broiler.
Get your ready-cooked ribs into it, and then observe them closely after you set your broiler to high broil.
Leave them there until you get your desired searing. So, this will be the wrap-up of this guide on BBQ Ribs in the Oven.