Among the most incredibly tasty and delicious burgers, this improved Wagyu beef burger will always be my favorite.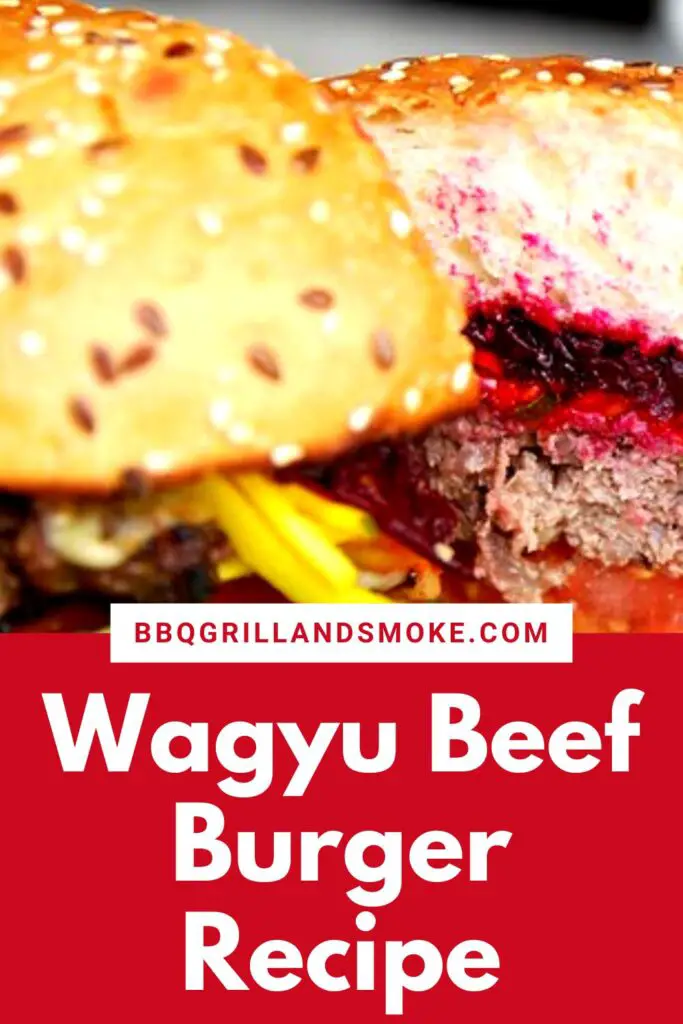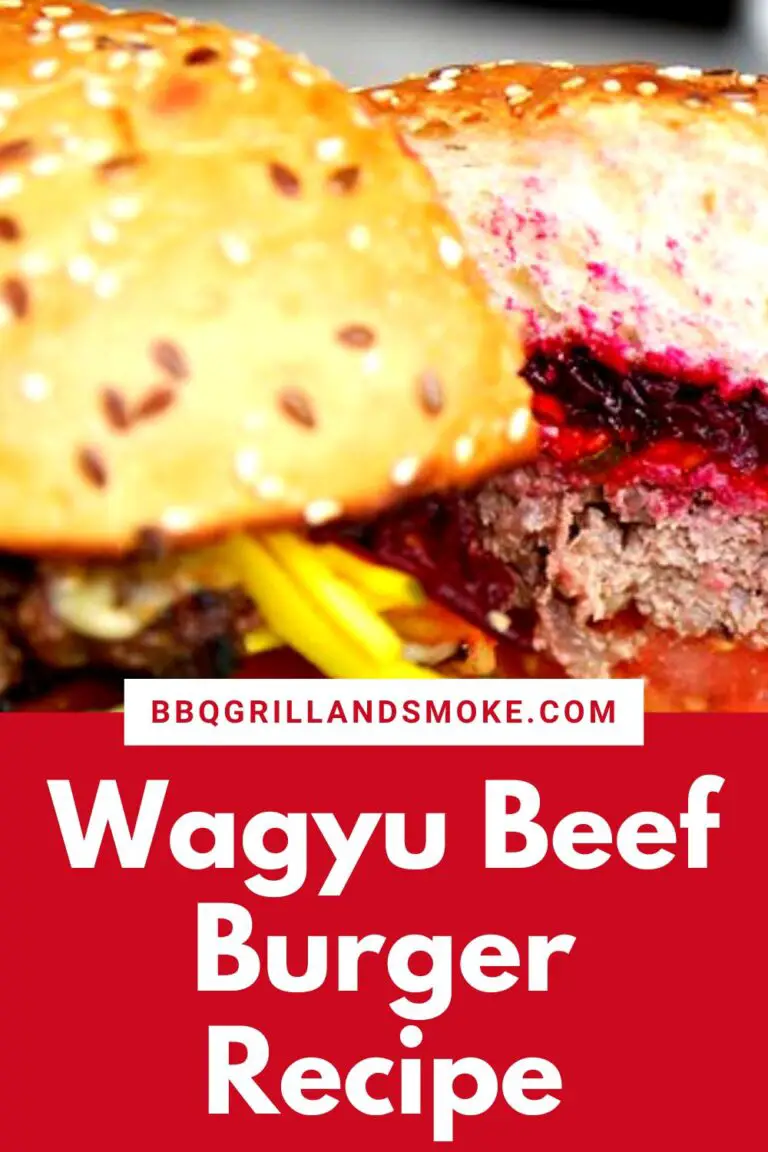 And, this is why I will be giving you the best Wagyu beef burger recipe. Get to know what tastes beyond good.
I can assure you that these burgers are certainly the best ever. In the case of serving a burger of this grade, it is best when cooked to medium rare.
I really do hope you enjoy your burger as much as I do. So, dive in to learn how to make the best Wagyu beef burger.
What Is Wagyu Beef?
Wagyu beef is a type of beef from specialty breeds of Japanese cattle. This beef is popular for its immense marbling and rich flavor.
To produce first-rate quality meat, the cattle are raised on a special diet and in exceptional conditions.
What Is A Wagyu Burger?
A Wagyu burger is manufactured using Wagyu beef. You can get Wagyu beef in the US, Japan, and Australia.
It is also graded in these places. Based on the Japanese beef offered, to begin with, it became a 'thing.'
Wagyu is a beef breed raised in Japan. This is also the same breed that produces the prized Kobe beef.
Wagyu Burger (with American Wagyu Beef)
This Wagyu Burger prepared with American wagyu beef is extremely tasty and delicious, with the perfect browned crust.
You will never go for a regular hamburger again after you have a bite of American wagyu, Australian wagyu, or Japanese A5 wagyu beef.
Course: Dinner
Cuisine: American, Japanese, and Australian
Prep Time: 3 minutes
Cook Time: 7 minutes
Total Time: 10 minutes
Servings: 4 people
Equipment
Grill
Skillet
Cast iron skillet or griddle
Frying pan
Ingredients
1 lb. Wagyu beef burger (American wagyu beef, Japanese A5 wagyu ground beef, Australian wagyu beef)
Mustard (Optional)
Tomato (Optional)
Ketchup (Optional)
Lettuce (Optional)
Onion (Optional)
Laid-Out Instructions
First, you are to divide the burger into 2 to 4 wagyu burger patties. This is actually based on how large you intend your burgers to be.
That being done, you can proceed by heating the skillet or grill to medium-high heat. After that, place each wagyu burger into the skillet.
Then, you are to relish it with a sprinkle of salt. Until the bottom of the burger creates a seared brown crust, make sure that you do not move or turn it over.
So, cook to your desired temperature on the first side, and the timing for this is actually determined by the size and thickness of your burger.
After that, you can turn over each wagyu burger to the second side and cook to the desired temperature.
As previously stated, the timing is determined by the size and thickness of your burger.
Now, you can remove your delicious wagyu burgers from the skillet or grill and proceed to serve them with your preferred toppings.
Note
The FDA recommends that cooking ground beef should reach an internal temperature of at least 160 degrees Fahrenheit.
Storage and Food Safety
How to Store Wagyu Beef Burger
Before cooking, make sure that you completely thaw the ground beef in the fridge.
I always allow the patties to rest for 10 to 15 minutes before I proceed with the cooking.
And, if you happen to have any leftover wagyu burgers, just store them in a tightly sealed container in the fridge for 2 to 3 days. Then, proceed to reheat them before you eat them.
Food Safety
As previously mentioned, it is recommended by the FDA that cooking ground beef should reach an internal temperature of 160 degrees Fahrenheit at minimum.
However, I will emphasize the doneness and parallel temperatures of ground beef.
For the doneness of rare burgers, the relative internal temperature is 125 degrees Fahrenheit.
Whereas, for medium-rare burgers, it is 135 degrees F. In the case of medium burgers, the relative internal temperature is 145 degrees Fahrenheit.
Other Reminders
Make sure you wash your hands after touching raw meat.
Never leave cooking food unattended.
Make sure you never use the same utensils on cooked food that has already touched raw meat.
Ensure that you do not leave food sitting out at room temperature for a long period of time.
And, lastly, when it's searing inside, make sure you always turn on the vent hood.
What to Eat With Your American Wagyu Burger
These perfect American wagyu burgers are mouth-watering and can be quite filling with all the toppings.
You can serve your best wagyu burger with truffle popcorn. Or, you can decide to enjoy it with a side salad or homemade sweet potato fries.
However, I will suggest that you keep the sides simple, as this will help you boost the pleasure of fully appreciating the lavishly marbled wagyu beef.
A luscious burger deserves side dishes that are just as extraordinary.
And some of these side dishes include fresh tomato salad, blue cheese potato salad, corn ribs, and balsamic mushrooms.
And if you drink wine, you can pair it with Wagyu. Go for either merlot or a light-bodied cabernet.
If you are looking for a special and astonishing pairing, I recommend a well-structured champagne or rose.
You can also have light and soothing fruit-based desserts such as gluten-free apple cobbler, a serviceberry galette, or a peach crisp after that rich treat.
Wagyu Burgers FAQs
What Is The Best Way To Cook Wagyu Hamburger?
This is one of the frequently asked questions about wagyu beef burgers.
Well, to answer the above question, the best way to cook a wagyu hamburger is on the grill.
You bring out the best flavor of the beef by grilling the burgers. And, as mentioned above, you will be captivated by the taste of this finger-licking wagyu burger.
What Does A Wagyu Burger Taste Like?
Wagyu beef is extremely tasty, accompanied by a powerful beefy flavor and earthy sweetness.
Compared to any other burger, wagyu beef, which is rich and buttery, produces an incomparable burger experience.
The interesting part is that you won't even need any seasoning to produce a mouth-watering burger using wagyu beef.
Conclusion on Wagyu Beef Burger Recipes
Make sure you keep a close eye on your burgers, given the fact that wagyu burgers cook faster compared to regular burgers. Thanks to their higher fat content.
Also, keep in mind that the cost of this beef varies based on the rating, lineage of the cow, and source.
You can get loose ground beef for as little as $16 per pound and as much as $40 per pound.
With the exception of paying a bit more for pre-formed Wagyu beef patties.
That being said, this will be the end of the guide on the best wagyu beef burger recipe, as you now have all the necessary details to make the perfect wagyu burgers.