Smoked mullet dip is a classic Florida delicacy, but the interesting part of this is that there are various ways to enjoy this rich fish.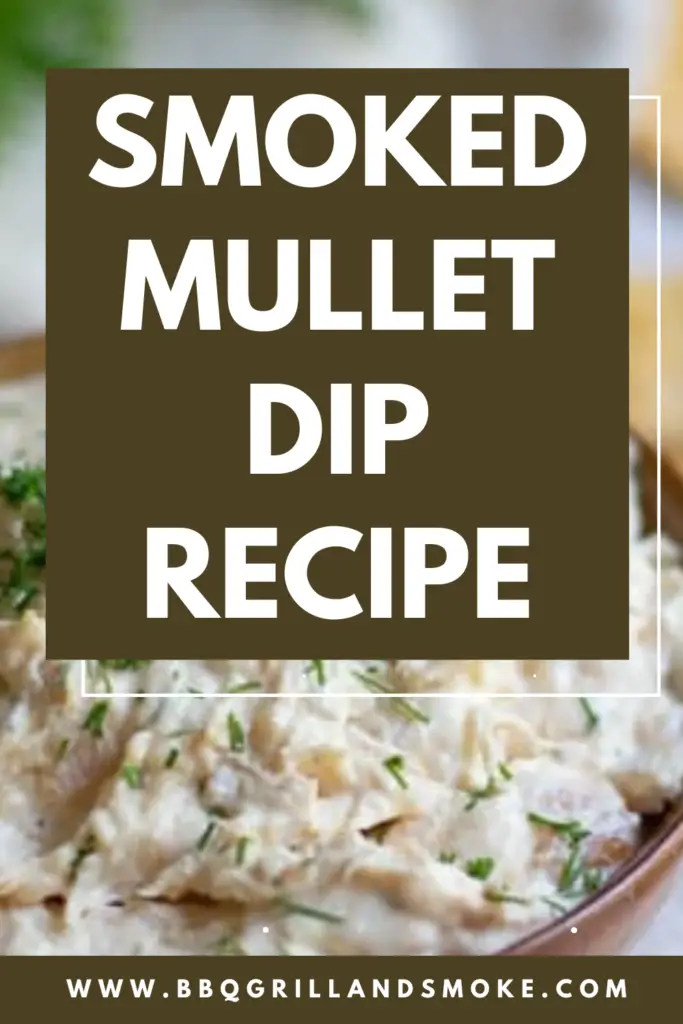 This is why this guide will center on the smoker mullet dip recipe. The Florida Keys have some of the best-smoked mullet dip you've ever had. This smoked mullet dip is creamy, tangy, and so tasty.
Are Mullet Good to Eat?
Before I teach you how to make the healthy smoked mullet dip recipe, it will be wise to first talk about whether mullets are good for consumption or not.
Now, health-wise, the seafood that is best for consumption is the one with low amounts of mercury and high concentrations of fat (omega-3 fatty acids).
According to the Florida Department of Health, seafood with a great amount of accumulated mercury and polychlorinated biphenyls is the worst.
They are also on the "do not eat" list. And some of them include bluefish, king mackerel, jacks, and so on.
However, on the other hand, the ones that are low in mercury and are good for consumption include flounder, sardines, Spanish mackerel, shrimp, scallops, and mullet.
You should be aware that mullets found in freshwater environments do taste muddy, even though mullets can be found in both saltwater and freshwater environments.
Two well-defined species predominate in Florida, and they include silver and black (striped). They both taste fantastic as well.
As I will say, it is quite essential that you make inquiries with your restaurant server or fishmonger about the origin of their mullet. Also, go for the one with distinct eyes and a fresh ocean smell.
Selecting Your Seafood
Let's talk briefly about selecting the seafood to go with it. Evidently, as you know and as mentioned above, there are some fish that are good for consumption and there are some that are not.
And, even so, there are some fish that are better options for smoking compared to others. So, I'll say that the best fish for smoking are those with a high-fat content.
Mullet, as you are aware, is a fish with a high-fat content. Fish with high-fat content is a perfect choice, thanks to the fact that they absorb the smoky flavor better compared to the very lean fish.
Some great fatty fish that you can consider for selection to be smoked include salmon, king mackerel, Spanish mackerel, and mullet.
However, this does not mean you can't smoke any type of fish you want. Well, you can.
Although I recommend you smoke mullet, and you have instructions on how to do it in this guide, thanks to the easy smoked mullet dip recipe.
Preparation Makes Perfect
Although to make the perfect smoked mullet dip or even any smoked fish, you will need to prepare.
I'm sure you will be aware of the importance of selecting the right wood chips. You will understand this better if you've ever smoked any type of meat before.
If not always, hickory chips are my favorite whenever I smoke brisket, pork, and so on. The interesting thing is that you can also use hickory chips to smoke your fish.
Although I will suggest you make use of wood such as cherry or apple if you intend on keeping the mild flavor of the fish.
I usually soak the wood chips I intend to use in water the night before I smoke the fish.
This is to ensure that those wood chips do not catch on fire in my smoker. I suggest you do the same.
Final Thoughts on the Smoked Mullet Dip Recipe
As I said earlier, preparation makes this perfect, but how do you prepare mullet? Well, that is simple.
First, you need to clean the fish if you intend on getting a successful and delicious mullet to treat as a result.
You can also scale the fish you want to fry and leave the scales on the fish you intend to smoke. Some of these steps have also been given in the recipe for smoked mullet dip.
After that, you are to proceed by salting the resulting fillets, covering them, and refrigerating them overnight.
It is clear that this brine is very essential. I'm sure everything about this smoked mullet dip recipe has been covered, which brings us to the conclusion of this guide.