This grilled halloumi is as tasty and flavorful as it is pretty. It would make a great pairing with a mid-week dinner of roasted vegetables or a pita sandwich. As I said, when done properly, the grilled halloumi recipe is a delicious and filling supper.
Various methods of preparation are available, but the most common are to bake it in the oven or grill it directly on the stovetop (see recipe below).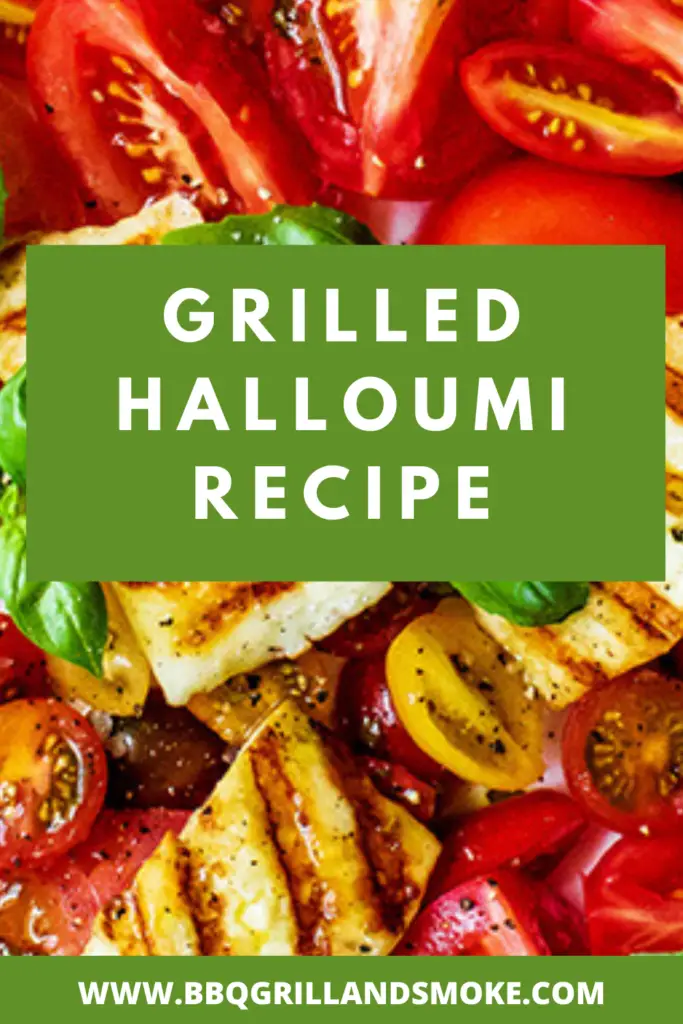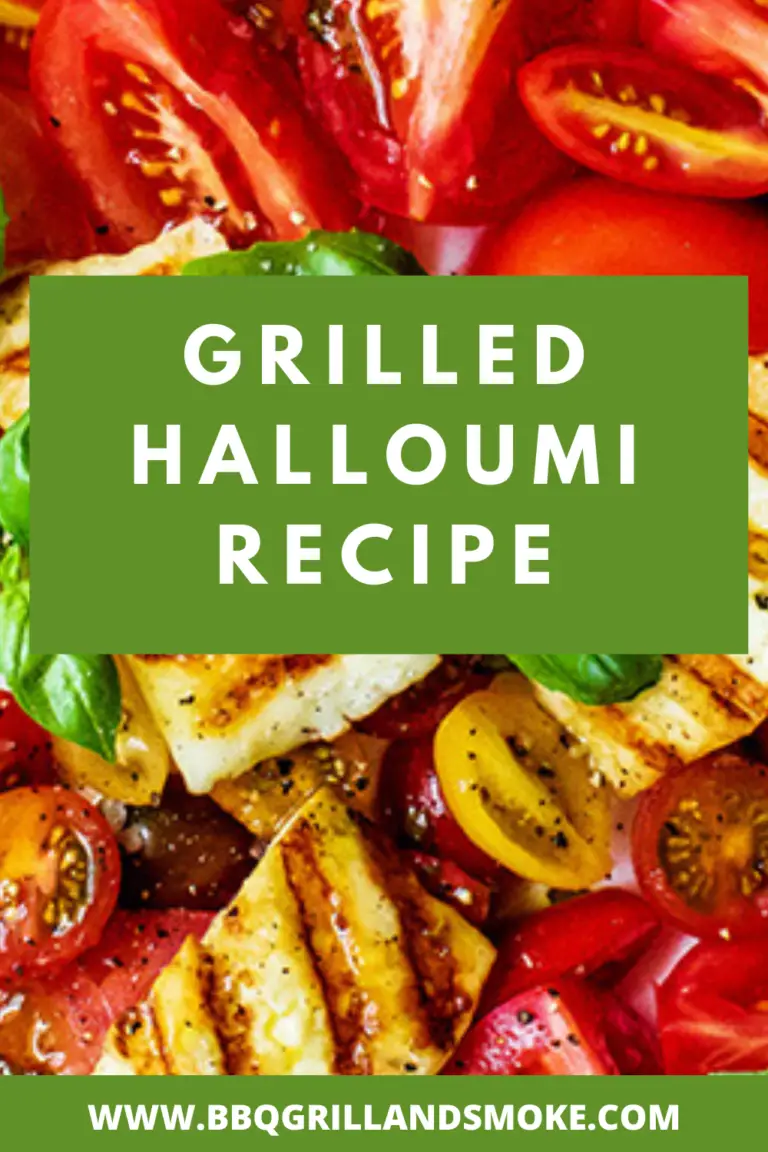 So if you want to try something new and healthy and something you can easily make at home, go ahead and grill halloumi. My friends were all amazed at how it turned out, and so will all of you. I'm sure if you've never tried this recipe you must wonder what this meal tastes like.
What does grilled halloumi taste like?
Grilled halloumi is a good cheese to consume but it does not taste like anything in particular. It tastes like normal halloumi, which has a mild salty taste and a slightly rubbery texture.
However, when grilled, it takes on an entirely unique taste and texture that you have never experienced before. If you've ever grilled extra slices of bread so they can be dipped or eaten alone, then this grilled halloumi tastes somewhat similar to that.
It is also appealing to the eye. The golden brownish color goes along with the crunchy texture that it gets from the grill. I look forward to eating this for lunch tomorrow!
Ingredients to prepare grilled halloumi recipes
Grilled Halloumi Ingredients have really high health benefits of halloumi. High in calcium and protein, and also contains a lot of iron.
This ingredient is usually consumed as an appetizer with a slice of lemon as a dip before lunch or dinner. So let's see the ingredients I will be using for my own grilled Halloumi.
You know the best part about this dish is that it only requires TWO ingredients to be prepared! A block of halloumi cheese (which is normally sold in 8-ounce blocks) plus some olive oil are the only ingredients you'll need to make this dish.
That's all there is to it! But if you want to go all the way, these are more ingredients to make use of:
Halloumi
Fresh herbs such as mint or oregano
Lemon juice
Olive oil
Sea salt and black pepper
Tools Needed to make grilled halloumi
What to serve with grilled halloumi
While it's obviously very similar to grilled cheese, as you can see, grilled halloumi is a whole different beast. It's more like grilled cheese's younger brother which has come into its own and blossomed into a veritable wonder of the culinary world. Let's jump right in and talk about everything you need to know about what to serve with halloumi.
Grilled Halloumi with bread
Burger
Herby rice
Vegetable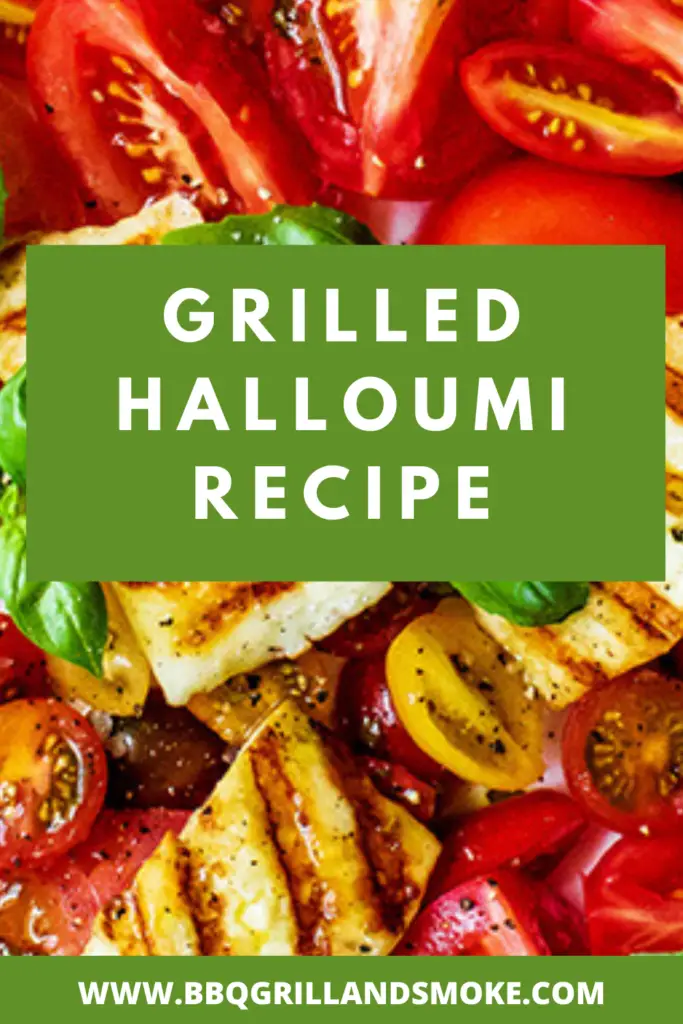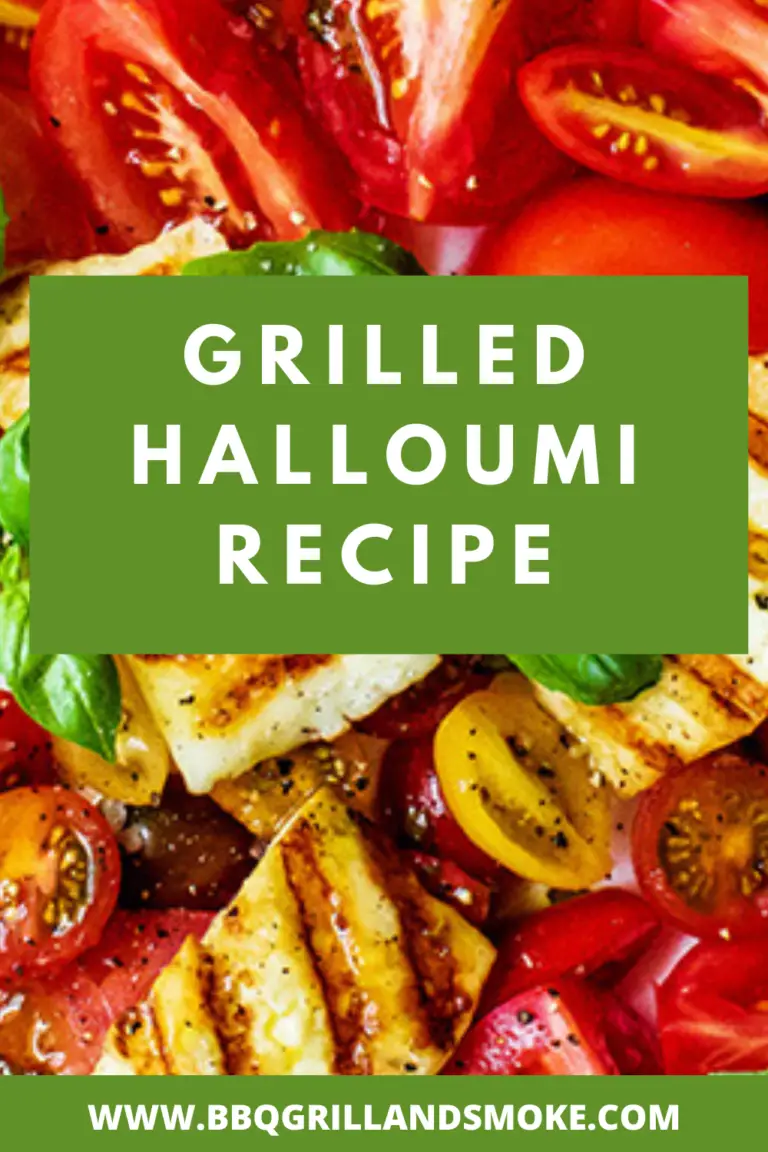 Frequently asked questions about grilled halloumi
How do I stop halloumi from going rubbery?
Thickly slice your halloumi; extremely thin slices tend to turn a touch firm, rather than mushy and squidgy, as thicker slices do, so choose thicker slices.
Remember not to overcook the halloumi — a couple of minutes a side is all that's required!
How do you grill halloumi so it doesn't stick?
Lightly rub the oil on both sides of each slice with a basting brush or a paper towel to prevent the slices from sticking together. The olive oil will aid in preventing the cheese from sticking to the grill surface.
Is grilled halloumi good for weight loss?
Grilled halloumi is heavy in fat and is highly calorific. When following a weight loss strategy that involves reducing your calorie consumption, eating large amounts of Halloumi cheese may induce a rapid increase in your calorie intake.
When it comes to your weight loss diet, there are now reduced-calorie halloumi options to pick from. However, be aware of how much you consume!
Will my Halloumi melt when trying to grill it?
No, it won't melt. You see, compressed cheese curds act like an egg cooked in boiling water when cooked in their own whey: the curds stick together rather than spreading out. Because of this, it will not melt.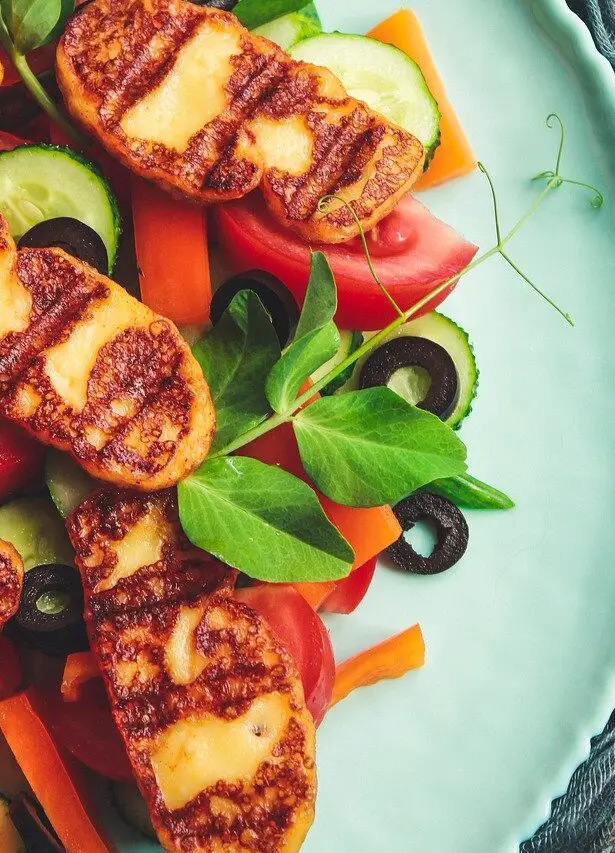 To sum up the above, you need less time than you might think to prepare grilled halloumi. You just need to preheat the grill and wait for the cheese to cook.
You are now going to be able to make grilled halloumi yourself! You can enjoy this delicacy with a good beer, wine, or even just a cup of tea. It is also one of the best things to have in a picnic basket. If you have never tried it before, as they say, better late than never.
Can you Grill Halloumi?
Yes. Halloumi can be grilled. It is evident from all we've discussed that you can grill halloumi.
All you need to do is to follow these steps to make a perfect grilled halloumi.