Let's talk about a rich, superb, and delicious steak meal. The London broil in a crock pot recipe is just the way to go. This is a beef dish recipe that is slowly cooked to give you the taste of the season.
This slow cooker London broil recipe is simple and easy to make, as you get that delicious melt in your mouth. The savory and sweet flavor is one thing I always crave for.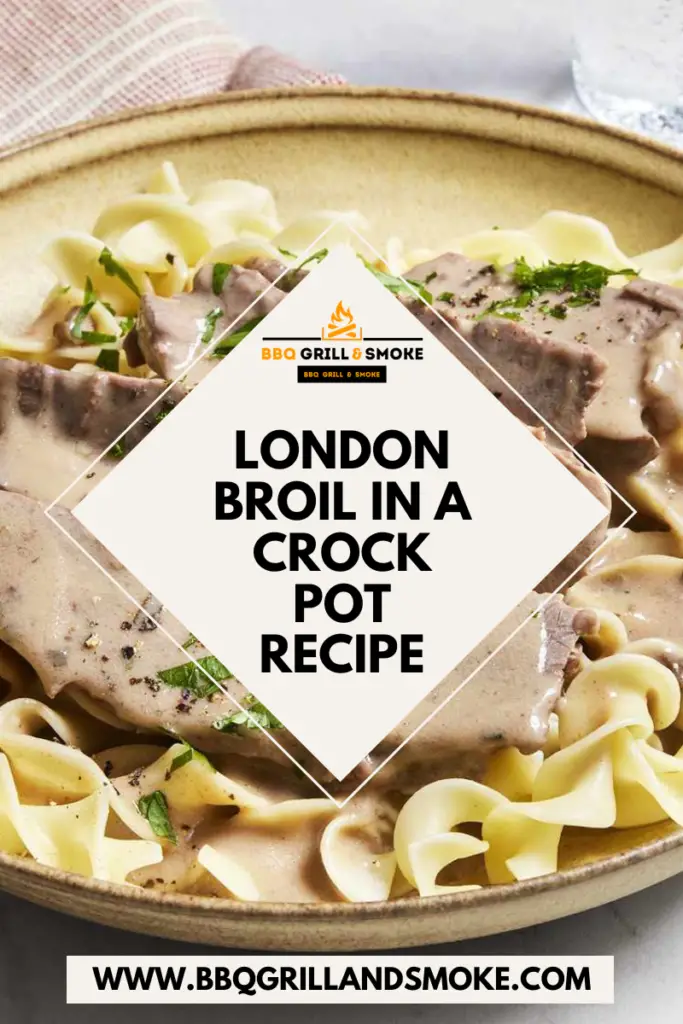 If you want a tender crock pot London broil recipe that would not take much effort from you, then this is just the way to go. This recipe gets you all you want.
This London broil recipe can be served with steamed rice or vegetables, as well as with mashed potatoes – I love this combination the most. Mashed potatoes are always a good combo with London broil.
Want to know the secret to the tastiness of this delicacy? It is simple – it lies in the sauce, just like with many other slow cooker dishes. The spice combines different spices to give it that amazing flavor and taste.
Is London Broil from London?
I was with my friend the other day and we were talking about trying out our next smoked London broil on a pellet grill. Then and there, the younger sister walked in and listened to our conversation.
Curiously, she asked if London broil originated from the city of London. I was taken aback, but then, she might not be the only one asking this, as a matter of fact, she is not.
I later saw a similar question on a BBQ and smoking forum, and to my surprise, people started giving conflicting answers. I searched further and checked the internet, and got similar questions.
To answer the question, London broil is not from London. The way the meat is cut is not what made it London broil, rather it is the way it is cooked. So, for the record, London broil is not from England.
The term London broil first appeared in Philadelphia, United States in 1931, according to the famous James Beard.
How to Cook London Broil in a Crock Pot
Preparation time: 10 minutes
Cook time: 3 hours
Course: Main course
Cuisine: American
Servings: 4
Ingredients
1.5 lb. London broil
2 cloves garlic
¾ cup beef broth
2 tbsp ketchup
1 small onion
1 tbsp olive oil
2 tbsp brown sugar
¼ teaspoon pepper
1 tbsp red wine vinegar
2 tbsp butter
½ tbsp. Worcestershire sauce
¼ teaspoon salt
Instructions
Preheat the oven, and ensure it gets to 250 degrees.
Coat the London broil sides with pepper and salt.
In a small bowl, combine brown sugar, garlic, Worcestershire sauce, red wine vinegar, beef broth, and ketchup; and set aside.
Heat the dutch oven and let it get to high heat, then, add the olive oil and butter, and allow them to get very hot. Afterward, add the London broil for around 20 seconds, then change the sides and allow to sear for another 20 seconds.
Remove the dutch oven from heat, and pour the sauce on the London broil, as well as the onions.
Cover and put in the oven, and cook for around 150 minutes.
Afterward, remove from the oven and check the meat for tenderness by pulling with a fork. If you are not satisfied with the tenderness, then cook for another 30 minutes.
After getting your desired tenderness, serve with any of the sides we have discussed or one of your choice.
Notes
If cooked on low, you should cook for about 7-8 hours. If cooked on high, cook for about 3-4 hours.
What does London Broil in a Crock Pot Tastes Like?
You might have tasted London broil in a pellet grill, but, have you eaten one from a slow cooker? What does it taste like?
This London broil in crock pot dish is coated with an amazing sauce, cloves of garlic, olive oil, beef broth, and more. So, you should be expecting a very tasty dish.
The Best Sides for Slow Cooker London Broil
What are the best side dishes for London broil in a crock pot? Here are some best side dishes I have identified for you to take with a crock pot-made London broil.
Roasted Asparagus
Roasted Asparagus is one of my favorite sides to pair with London broil. This easy and simple-to-make recipe is one that goes well with this dish.
This is one simple recipe that is perfect for you. It doesn't take much of your time to get it done.
Fried Rice
Have you tried fried rice? Fried rice is a great pair with London broil. It can either be served hot or cold, just however you want it served.
This is a perfect option for you if you are looking for a side that goes well with London broil in the slow cooker.
Grilled Parmesan Broccoli
Looking for a healthy side for London broil in a slow cooker? Why not give grilled parmesan broccoli a try? This, when paired with London broil gives you an amazing taste.
It is a tasty vegetable dish that is a perfect side dish for this recipe.
Tips for Cooking London Broil in a Crock Pot
For a firm roast that you can easily slice, then you should cook for about 6 hours. However, if you want one that is easily shredded, you have to cook it a bit longer.
The cooking time is not always the same. It depends on the size of your broil and the cooking temperature you set your crock pot.
But, then, do not worry. This recipe guide will give you the best result that you will definitely love.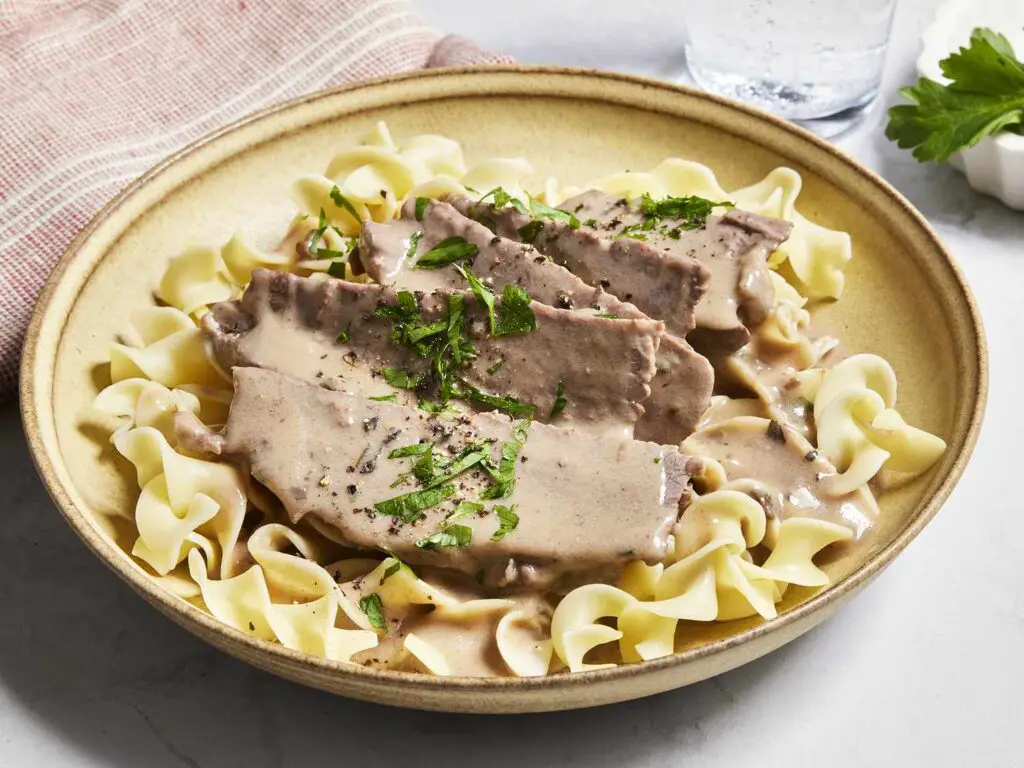 Storing a Leftover Slow Cooker London Broil
Do you have leftover London broil? You don't have to throw them in the trash bin – you can always keep them for other uses.
How do you store a leftover London broil? Ensure the meat has completely cooled off, store it in an airtight container, and keep it in the fridge. This can last for up to 5 days in the fridge.
For more extended storage, they can be kept in the freezer. Put in an airtight container, and keep in the freezer. This can last for up to 3 months. Whenever you want to use it, just thaw it by leaving it overnight and reheat it on the stovetop.
Final Thoughts on Slow Cooker London Broil
You should follow the step carefully, and you will get the best result. Serve with sides of your choice.
Let me know what you think about this recipe in the comment section.