Slow-cooker corned beef is amazingly soft, juicy, and extremely delicious. In this guide, you will get the corned beef recipe in slow cooker.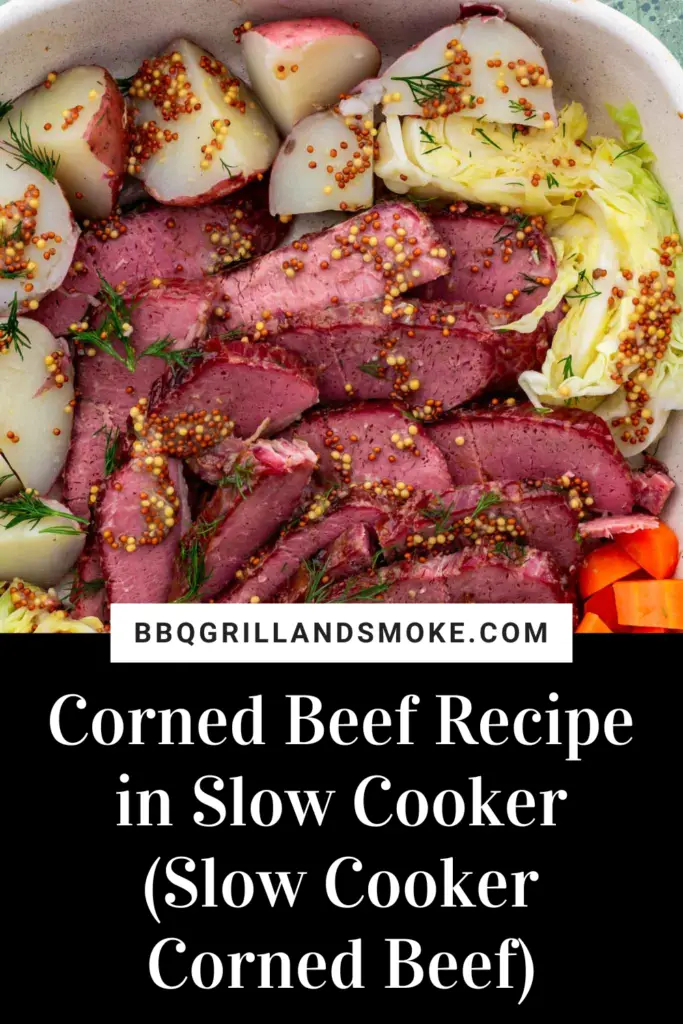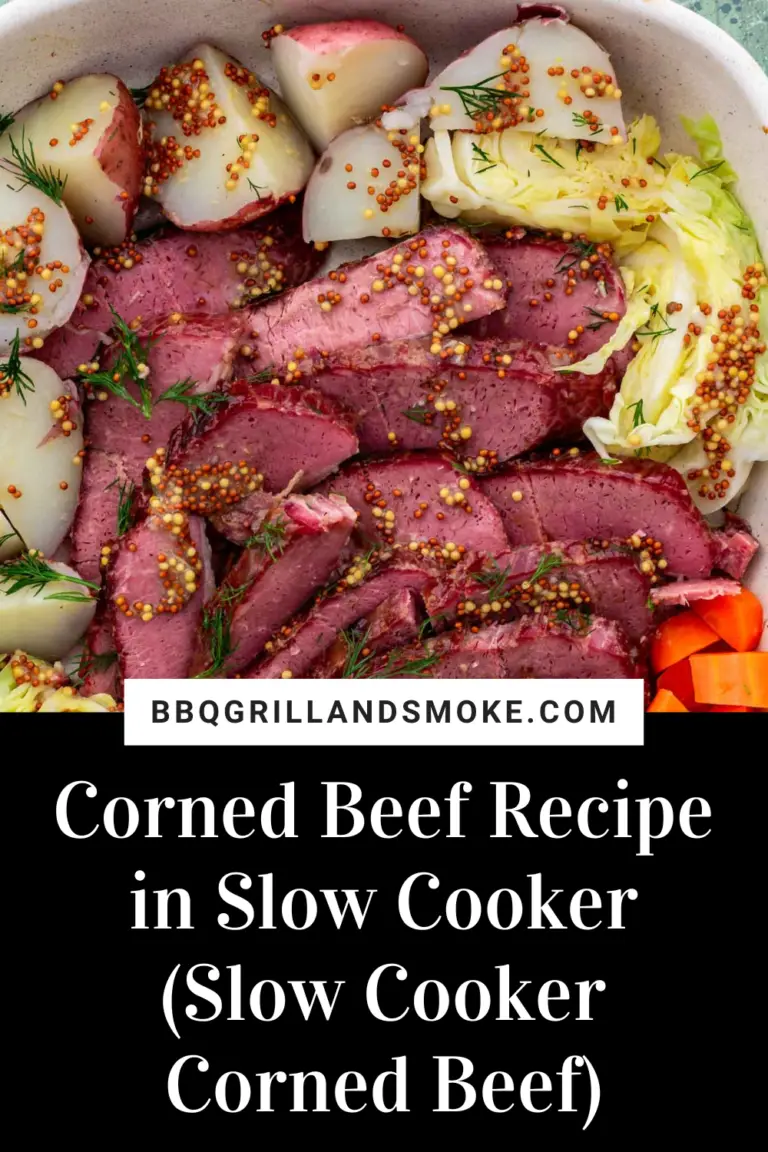 This is made with cabbage, carrots, and potatoes for a well-balanced platter. This platter is ideal for family weekend dinners and feeding a larger gathering.
It is always a perfect idea to cook meat in the crockpot. This is thanks to the fact that it always comes out soft and juicy.
Corned Beef Recipe in Slow Cooker
Slow Cooker dishes are dominant around here, and this particular corned beef recipe in the slow cooker is one of the best here.
It is a mouth-watering homemade recipe that is also one of the easiest dinners you can make, which is also very easy to be made on weeknights.
All you need to do is get the crockpot and add all the ingredients to it. Then, you can forget about it until you are ready to serve it.
It is pretty easy unless you are comparing it to ordering the dish at a restaurant. The beef is yummy and delicious.
It is cooked slowly along with so much garlic and spices. 2 to 3 hours before the corned beef is ready, you can also decide to add potatoes and carrots. This will allow the sides to be done at the same time.
There's no simpler way to make this St. Patrick's Day favorite. This is just simply the Best Slow Cooker Corned Beef ever.
For St. Patrick's Day, I prefer and also love serving this slow cooker Irish-American masterpiece alongside bacon fried cabbage, carrots, or crack mashed potatoes.
Slow Cooker Corned Beef
Servings: 6
Preparation Time: 10 min.
Cook Time: 6 hours
Total Time: 6 hours and 10 minutes
You will say no more to a tough, dry corned beef and then welcome this amazingly easy-to-prepare, delectably fork-tender Slow Cooker Corned Beef.
This is nourishing and satisfying on-pot meal. You can also make the sandwich of your dreams from the leftovers.
Notes
Make sure you get to double-check that the corned beef and the pickling spices are gluten-free. This is if you are gluten-sensitive.
I will also suggest that you cook this brisket on low, but the high setting will also get the job done if you are tight on time.
You will find some liquid remaining after the beef is cooked. So, you are to put this juicy liquid to use.
And, to do that, you can strain it and make use of it by using it as a dipping sauce on the side for the meat and veggies.
Or, you can also use it later as a dipping sauce for sandwiches like a Reuben, or to make a soup out of the leftover meat.
Ways to Serve This Corned Beef Recipe in Slow Cooker
You can enjoy this slow cooker corned beef as complete meat by serving the meat sliced alongside the mouth-watering cooked potatoes, cabbage, and carrots on the side.
This is if you are cooking it with all the vegetables that were recommended.
However, the corned beef will also be perfect with sides like Slow Cooker Carrots, Slow Cooker Red Cabbage, Slow Cooker Cabbage, Slow Cooker Baked Potatoes, or Slow Cooker Potatoes.
This is if you are cooking this by itself, without the vegetables.
Final Thoughts on Corned Beef Recipe in Slow Cooker (Slow Cooker Corned Beef)
The beauty and most interesting part of this is that you can also make use of the leftovers to make the most delectable sandwich with any greens, traditional or perhaps gluten-free bread, and a choice of condiments.
This corned beef would surely make a great Reuben sandwich. You can make use of the master ingredients such as dark rye bread, sauerkraut, Swiss cheese, thinly sliced corned beef, and Russian dressing.
You can also store the leftovers in a sealed container, which will last up to 3-4 days.
Then, just before serving, reheat it. And, with all that being said, this will be the wrap-up of this guide on "Corned Beef Recipe in Slow Cooker (Slow Cooker Corned Beef)."