You will need a little time and patience to learn how to grill ribs on gas grill. This is something I will be teaching you in this guide.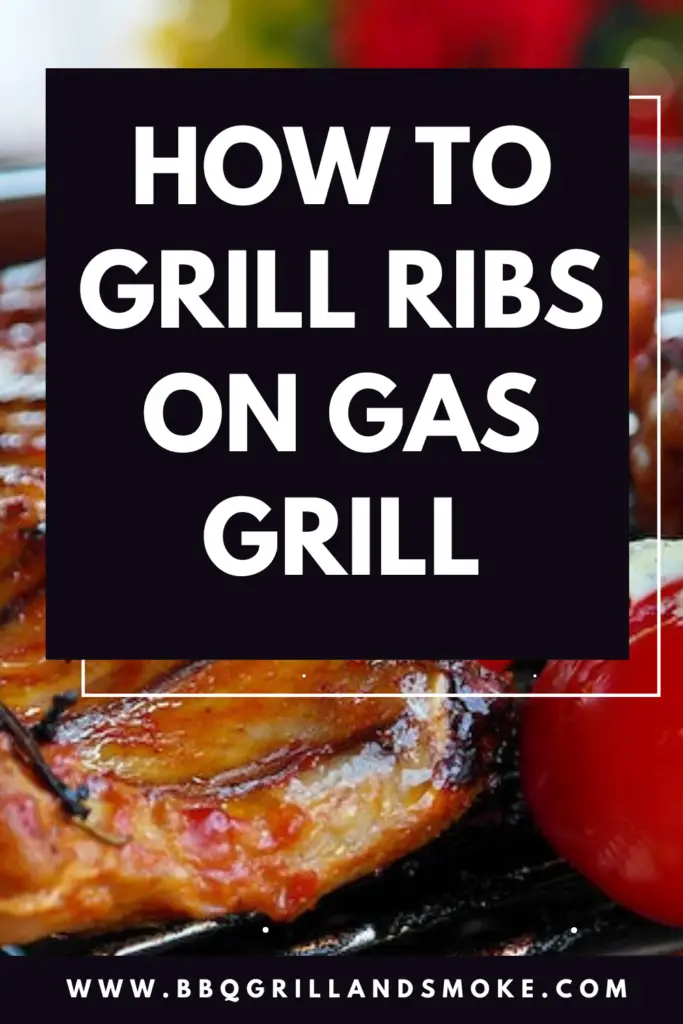 There are people that enjoy grilling ribs with charcoal as the smoke gets infused into the meat, giving them some certain flavor.
But, not everybody has access to a charcoal grill or even knows how to go about it, so in this guide, you will be learning how to make use of an alternative, which is the gas grill.
So, I will give you a perfect grilled ribs recipe that has in it how to grill ribs on gas grill perfectly.
Perfectly Grilled Ribs on a Gas Grill
These BBQ ribs are delicious, smoky, and tacky.
Recipe for Grilled Ribs
Yield: 6 – 8 servings
Preparation Time: 15 min.
Total Time: 2 hours and 15 minutes
Ingredients
For The Spice Rub
¼ cup of light brown sugar
2 tablespoons of smoked paprika.
1 ½ tablespoon of onion powder
1 ½ tablespoon of garlic powder
1 ½ tablespoon of kosher salt
1 tablespoon of ground black pepper
½ tablespoon of ground cayenne pepper (This is based on your preference)
For The Grilled Ribs
2 racks of baby back ribs (for a total of about 5 or 6 pounds)
3 tablespoons of vegetable oil. In addition, more for oiling the grates.
½ cup of chicken stock
¼ cup of apple cider vinegar
1 ½ cup of BBQ sauce
Frequently Asked Questions
How Long Does It Take To Grill Ribs on a Gas Grill?
The truth is, the timeframe for cooking ribs low and slow on a gas grill is more or less the same as grilling them on a pellet grill or a charcoal grill.
So, to answer the question, "How long does it take to grill ribs on a gas grill?" I will say you should estimate around 3 hours and 30 minutes.
The 3 hours and 30 minutes is not the actual timeframe because the cooking time is influenced by some factors like how many racks of ribs you want to cook, the beefiness of the ribs, and your cooking skills, especially on how to hold a stable temperature.
What Temperature Do You Cook Ribs on a Gas Grill?
The running of the gas grill has to be at two different temperatures.
The first temperature, which is the starting temperature and also the lower temperature, is to be set at 225 degrees Fahrenheit.
You will then increase the temperature to 285 degrees Fahrenheit, which is the second temperature. And, this should be done after you have wrapped your ribs.
You might also be worried about what to wrap your ribs with. So, you can either go for aluminum foil or butcher paper.
Wrapping ribs is actually crucial when you are cooking BBQ pork ribs on the grill.
And, for the temperature setting, I will suggest you go for a reliable leave-in thermometer and do not rely on the thermometer you will find on the lid of your grill.
This is because using a leave-in thermometer will allow you to know precisely what the temperature is in the cooking zone.
This is quite necessary because knowing the right temperature when cooking ribs help the process result in great grilled ribs.
How to Reheat Ribs
Let's briefly go over how you can reheat your ribs, especially when you make too much of them.
Well, the first thing you need to do is to get a baking sheet and place the ribs on it. Then, line the baking sheet with aluminum foil.
Afterward, warm up the oven to 250 degrees Fahrenheit. Proceed to bake the ribs in the heated oven. Make sure this goes on till the meat gets to more or less 140 degrees Fahrenheit and it is warmed up all over.
You can then uncover the ribs and massage them with barbecue sauce. And, even when uncovered, you are to continue the baking for an additional 10 to 15 minutes.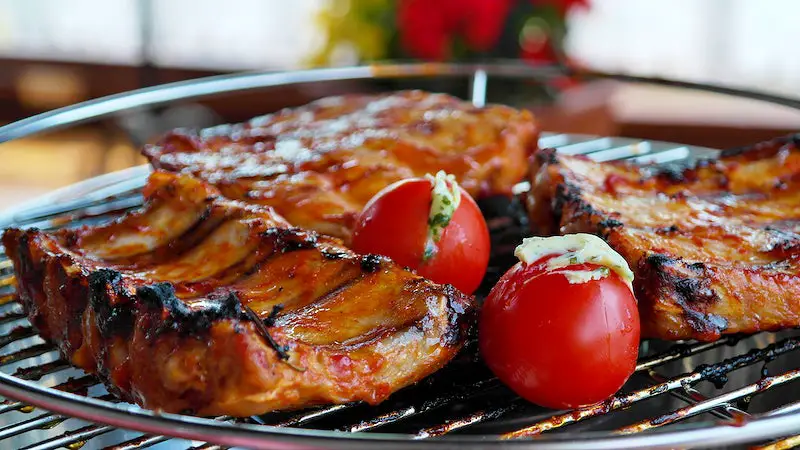 Conclusion on How to Grill Ribs On Gas Grill
Before I wrap up this guide, let's talk about a few ideas for what you can serve with grilled ribs.
Some side dishes for ribs include grilled corn on the cob, grilled potatoes, instant pot corn on the cob, German potato salad, and instant pot potato salad.
And, with that being said, this will be the wrap-up on how to grill ribs on a gas grill as you now have everything you need to make perfectly grilled ribs.