You will learn how to make baked salmon in the oven, and the interesting part is that this will take less than 30 minutes.
It is soft, flaky, moist, tasty, and ideal for serving with grains, salads, vegetables, and so on.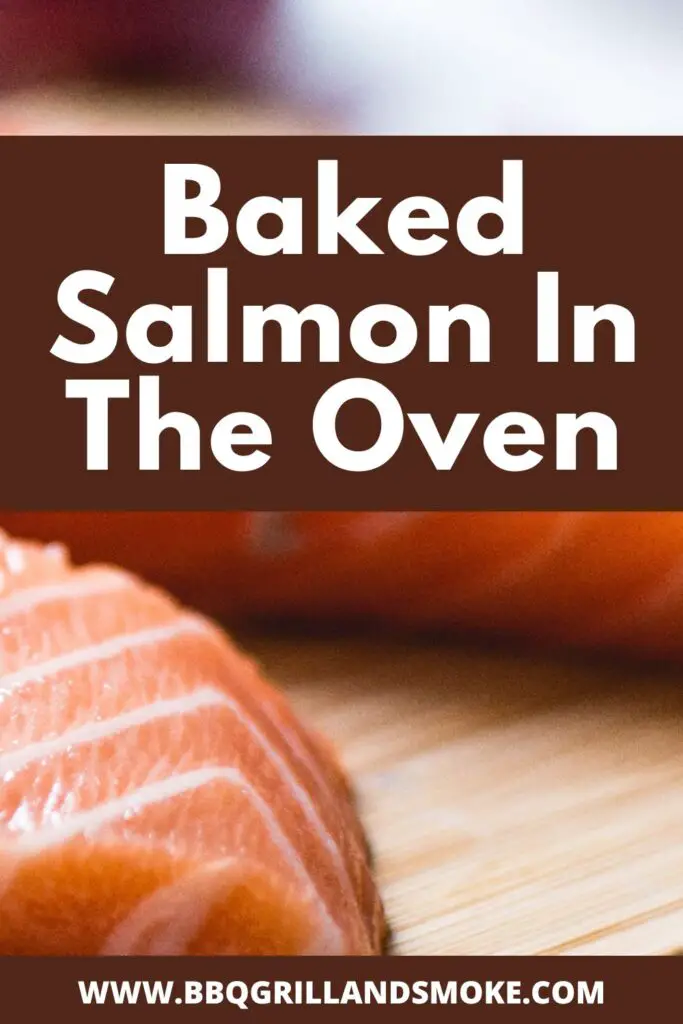 This guide is for you if you are very interested in learning how to cook salmon in the oven to yield restaurant-quality results.
This best recipe for oven-baked salmon is easy to prepare; it requires just a few pantry ingredients and is ready from kitchen to table in just under 30 minutes.
Oven-Baked Salmon
As previously stated, this fast and simple recipe for oven-baked salmon is ready in just under 30 minutes.
With the right seasoning, you can enjoy tender, flaky salmon that has been cooked to perfection in your oven.
Also, in the culinary world, salmon is one of the most versatile fish. Chefs around the world have countless ways to season, prepare, and serve fresh salmon.
You will learn the basics using this recipe to create something exceptional that is filled with flavor and with ingredients that you already have in your pantry.
No searing or broiling is necessary because all the cooking will happen in the oven. So, let's get right into it.
Easy Baked Salmon
It is a guarantee that this is the Best Easy Healthy Baked Salmon. It is filled with flavorful lemon and garlic flavors and baked to flaky, soft perfection, and it would be done in just under 30 minutes.
Course: Main
Cuisine: American
Prep Time: 10 minutes
Cook Time: 15 minutes
Total Time: 25 minutes
Servings: 4 servings
Ingredients
4 salmon fillets (about 6 ounces each).
1 medium lemon
½ teaspoon of salt (to taste)
2 teaspoons of minced garlic
¼ teaspoon of cracked black pepper (just a pinch if you are using finely ground black pepper)
2 tablespoons of olive oil
1 teaspoon of Italian herb seasoning blend (or herbs de Provence) or ¼ teaspoon each of dried thyme, oregano, basil, and parsley.
Laid-Out Instructions
First, you are to preheat the oven to 400 degrees, then get a large baking pan and grease it.
Afterward, proceed to arrange the salmon fillets on the baking sheet and season lavishly with salt and pepper.
With that being done, you can now mix together the garlic, herbs, olive oil, and juice of ½ lemon.
Now, it's time to spoon over the salmon fillets and ensure that you rub them all over the tops and sides of the salmon.
There should be no dry spots at all. After that, you are to thinly slice the remaining ½ of the lemon and then proceed to top each piece of salmon with a slice of lemon.
When that is done, bake for 12–15 minutes until the salmon becomes opaque and flaky when it is pulled apart with a fork.
However, you can also broil for the last 1-2 minutes, but this is actually based on your preference.
You can then garnish with fresh thyme or parsley. This is also optional, as it is based on your preference. Then proceed to serve and enjoy.
Notes
Flavor Tip
You can exchange the lemon for lime and then proceed to add a sprinkle of cilantro at the end.
What to Serve with Baked Salmon
Now that you know how to perfectly make baked salmon in the oven, let's take a look at what you can serve with baked salmon.
Roasted Vegetables
It is quite easy to cook this in the oven right along with the salmon. Some of my favorites include cinnamon-roasted butternut squash, roasted Brussels sprouts with garlic, and classic oven-roasted Brussels sprouts.
Asparagus
I must say that salmon paired with asparagus is first-rate. So, you can try this with creamy asparagus soup or with roasted asparagus.
Potatoes
Eating baked salmon with garlic mashed potatoes or oven-roasted potatoes is pure bliss.
Salads
Serving baked salmon alongside a veggie-loaded grain salad such as Israeli couscous salad, Italian farro salad, or a nutritious green salad such as BLT chopped salad is a great option, particularly if what you want is a cool side dish.
Rice
Pairing salmon with rice is perfect. So, you can go with lemon rice if you want something elevated and tangy. And if you want something that is easy, then try Instant Pot brown rice.
How to Store and Reheat
To Store
It is actually quite easy to store a piece of salmon. All you need to do is place it in a tightly sealed container.
Or, you can just wrap it tightly in aluminum foil and place it in the fridge. This will make it last for up to 3–4 days.
To Reheat
When you want to reheat your delicious and healthy oven-baked salmon, just warm it slowly and on low.
And make sure you add a splash of water to it for extra moisture. You can reheat it in the oven or in a pan on the stove instead of microwaving, as this is likely to dry the meat out faster when reheating.
Recipe FAQs
How Long Do I Cook Salmon?
145 degrees Fahrenheit is the perfect temperature for salmon. When it is done, the thickest part should flake easily with a fork.
In the oven, a large piece of salmon should take around 25 minutes to bake at 350 degrees F.
Can I Eat Salmon Skin?
Of course, you can. Salmon skin is safe for consumption, and it has a lot of the same nutritional benefits as fish.
Although, compared to others, some salmon preparations make themselves better for eating the skin.
The skin of salmon becomes tender and rubbery when it is baked, which is not pleasing to eat.
So, I suggest a different preparation if you are interested in eating the salmon skin, something like pan-seared salmon or fried salmon.
Can I Freeze Baked Salmon?
Yes, you can freeze-baked salmon. However, the texture and the salmon will likely taste more fishy.
If you still want to freeze your baked salmon, then proceed to get rid of the salmon from the skin, place it in a tightly sealed container, and freeze it.
This way, it will last for up to two months. Allow it to defrost in the refrigerator overnight.
You can just toss it into a salmon salad or use it to make salmon croquettes or salmon patties.
Final Thoughts on Baked Salmon In The Oven
As previously mentioned, these salmon dry out when reheated, so they are best enjoyed the day that they are made.
With that being said, although you now have the serving suggestions, there are still so many delicious ways to use leftover salmon.
So, you can try serving it at room temp over a salad the next day, flaking and scrambling it with eggs, or just mixing it with pasta.
That said, this will be the wrap-up of this guide, as you now have the best and most healthy recipe for baked salmon in the oven.