You really need to make this smoked turkey breast recipe. This smoked turkey breast is not only savory but also juicy and delectable.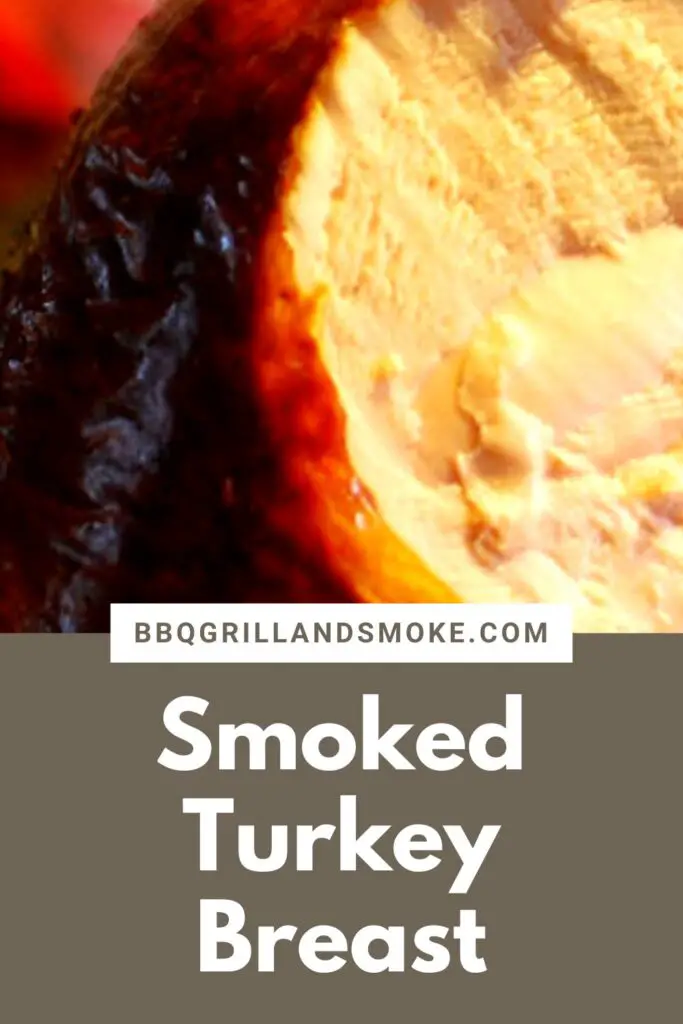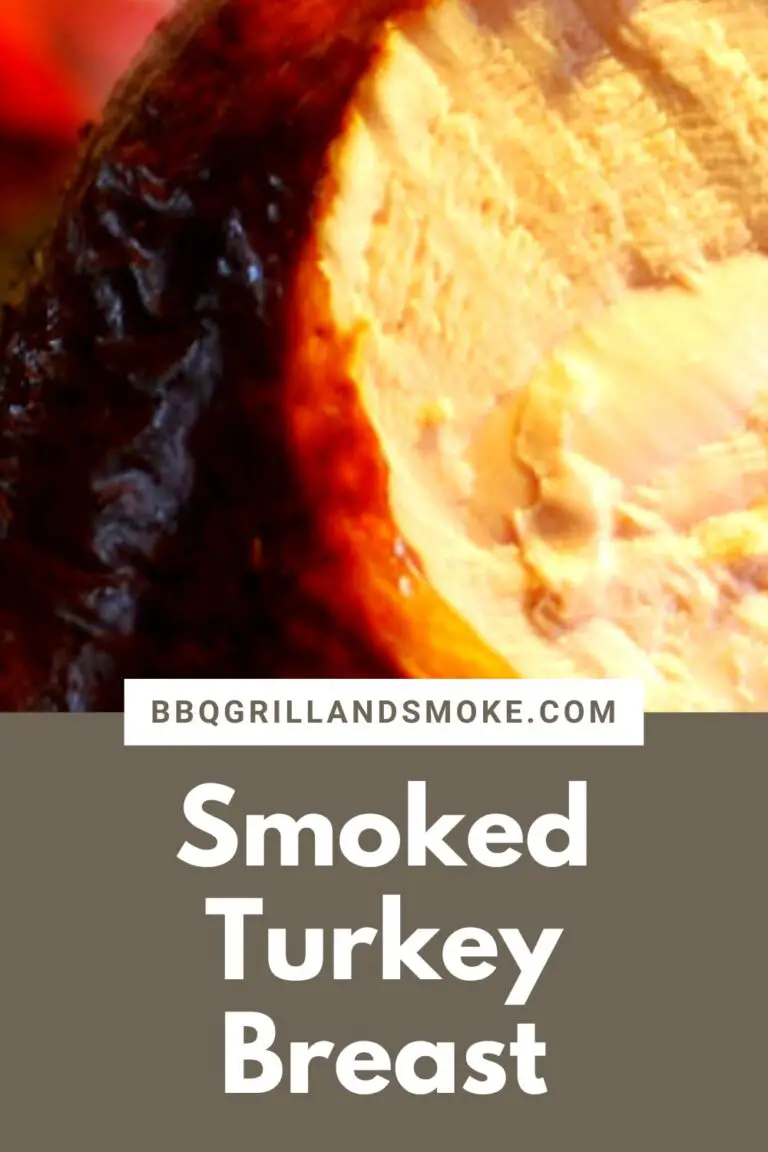 Turkey breast combined with sweet and tasty sweet rub results in a turkey breast that's perfect for a weekday dinner and can also be served at a special event.
Best Smoked Turkey Breast
This recipe for smoked turkey breast will result in the best-smoked turkey breast that you've ever had.
I start the process with a delectable apple cider brine, relish it with my favorite turkey rub, and then wrap it up for a few hours in the smoker.
Just these three steps will guarantee you the best, softest, juiciest, and healthiest turkey breast you've ever had.
This is incomparable. Just don't take my word for it; I strongly recommend you try it yourself. I will be giving you the recipe in this guide.
Smoking a turkey breast also gets the turkey filled with an incredible smoky flavor.
You can be assured that this will taste amazing between the brine, seasoning, and smoke.
If you want to make a delicious holiday meal but only have a few people to feed, this best-smoked turkey breast is your best bet.
You can use boneless turkey breast for this recipe. However, you can also cook the turkey breast with the bone.
The availability of either the boneless or bone-in turkey breast differs, so go for the one you prefer or that is available.
Recipe for Perfect Smoked Turkey Breast
This smoked turkey breast recipe is soft, juicy, and filled with flavor. This moist, delicious, and flavorful whole, bone-in smoked turkey breast is the perfect option for an addition to your Thanksgiving dinner, or even a simple Sunday supper, any time of the year.
Course: Dinner
Cuisine: American
Prep Time: 15 minutes
Cooking Time: 4 hours
Resting Time: 20 minutes
Servings: 6
Ingredients Turkey Breast on a Smoker
1 whole turkey breast with bone and skin (about 7 lbs.)
All-purpose seasoning or kosher salt
Freshly ground pepper (to taste)
8 small wood chunks (like apple wood, maple, hickory, or oak)
Olive oil or melted butter
Laid-Out Instructions for Smoked Turkey Breast
First, you are to get paper towels and dab the turkey breast dry with them. Proceed to salt and pepper the inside of the turkey breast generously.
Also, get the olive oil or melted butter and stroke the turkey breast with it. Also, generously relish it with the all-purpose seasoning or kosher salt and ground black pepper.
With that being done, prepare your smoker for indirect cooking with very low heat, which will be around 200 degrees Fahrenheit to 250 degrees Fahrenheit.
Make sure you add two wood chunks to the charcoal when the temperature gets to 225 degrees Fahrenheit.
Also, ensure that you brush the cooking grate clean. Now, proceed to smoke the turkey over indirect, very low heat.
Ensure that the lid is closed, and smoke it until the skin is dark brown and the meat becomes soft at the bone.
And, also that the internal temperature of the turkey has reached around 160 degrees Fahrenheit to 165 degrees Fahrenheit.
You can check the internal temperature of the turkey by using an instant-read thermometer. Just insert it into the thickest part of the breast.
At the 1-hour, 2-hour, and 3-hour marks, add two wood chunks to the smoker, along with extra charcoal as required, as this will help maintain a uniform temperature.
When smoking a turkey breast at 225 degrees Fahrenheit, apply the rule of thumb, which is around 35 minutes for each pound.
If you turn up the heat, it will cook faster; if you turn it down, it will take longer.
The smoking time for a 7-pound turkey breast will be around 4 hours. And the best way to know when the turkey is done is through the instant-read thermometer.
With all that being done, you can now remove the turkey from the smoker. Then, get a large cutting board and place the turkey on it.
After that, proceed to cover your perfectly smoked turkey breast with foil and let it cool off for around 15 to 20 minutes before you proceed to slice it and enjoy.
Why Should I Cook a Turkey Breast Instead of a Whole Turkey?
Well, I'm sure you might be wondering why you don't just cook the whole turkey instead of the turkey breast.
If you cook for only a few people on Thanksgiving, or probably a Sunday dinner, turkey breast is definitely the perfect choice.
The turkey breast offers a great deal of tasty white meat for you, and this is without having to deal with so many bones.
I strongly suggest you go for the bone-in turkey breast when you want to smoke turkey breast. However, the boneless turkey breast is also a good choice.
How Long Should You Smoke A Turkey Breast?
To smoke a turkey breast, it will take roughly 3 hours when your smoker is consistently running at 275 degrees Fahrenheit.
Get a meat thermometer and keep it at hand. I used an instant-read thermometer for this recipe.
When the internal temperature of the thickest part of the turkey breast has reached 165 degrees Fahrenheit, you are to remove it from the smoker.
You can know the internal temperature by using a meat thermometer, or in this case, an instant-read thermometer.
Turkey breast is recommended by the FDA to be cooked to a minimum temperature of 165 degrees Fahrenheit.
So, when you are smoking this turkey breast, this is the precise temperature you should be watching for. Your turkey breast will become perfectly moist and juicy.
Can I Put Turkey Directly On The Smoker's Grates?
The simple answer to this question is yes. You can place the turkey directly on the smoker's grate.
This means you won't need a roasting pan. However, if you desire, you can use a smoking tray or a pan.
Do I Need Flip A Turkey When Smoking?
Flipping a turkey when smoking is based on preference. So, the answer to this question is no. You don't need to flip a turkey when smoking. The heat is from the hot air, not flames.
Final Thoughts: Smoked Turkey Breast
I will give you a few suggestions of what you can serve with your healthy smoked turkey breast, as it can go with any of your favorite first-rate sides, whether it's just a regular Sunday dinner, Christmas, or Thanksgiving.
You can serve this moist and juicy smoked turkey breast with green bean casserole, sweet potato casserole, corn muffins or skillet cornbread, apple and butternut squash casserole, and ambrosia salad.
It can also go well with jiffy corn casserole, old-fashioned cranberry muffins, cornbread stuffing or sausage stuffing, sour cream and chive mashed potatoes or cheesy party potatoes, cranberry sauce or cranberry salad, and crock pot mac and cheese or creamy baked mac and cheese.
With all that being said, this will be the wrap-up of this guide, as you now have the perfect recipe to make the best-smoked turkey breast.