In this guide, I will give you the best oven-baked chuck roast recipe without vegetables. Study my recipe carefully.
I'm sure you are aware that there are a few things more filling compared to a perfectly cooked chuck roast, particularly if you are a meat lover.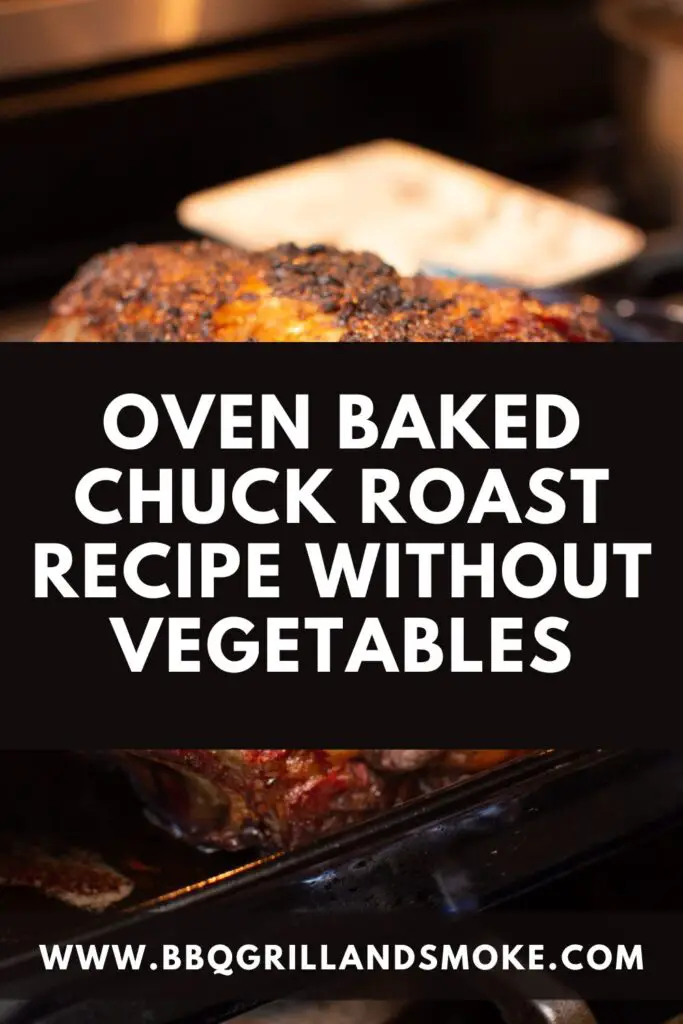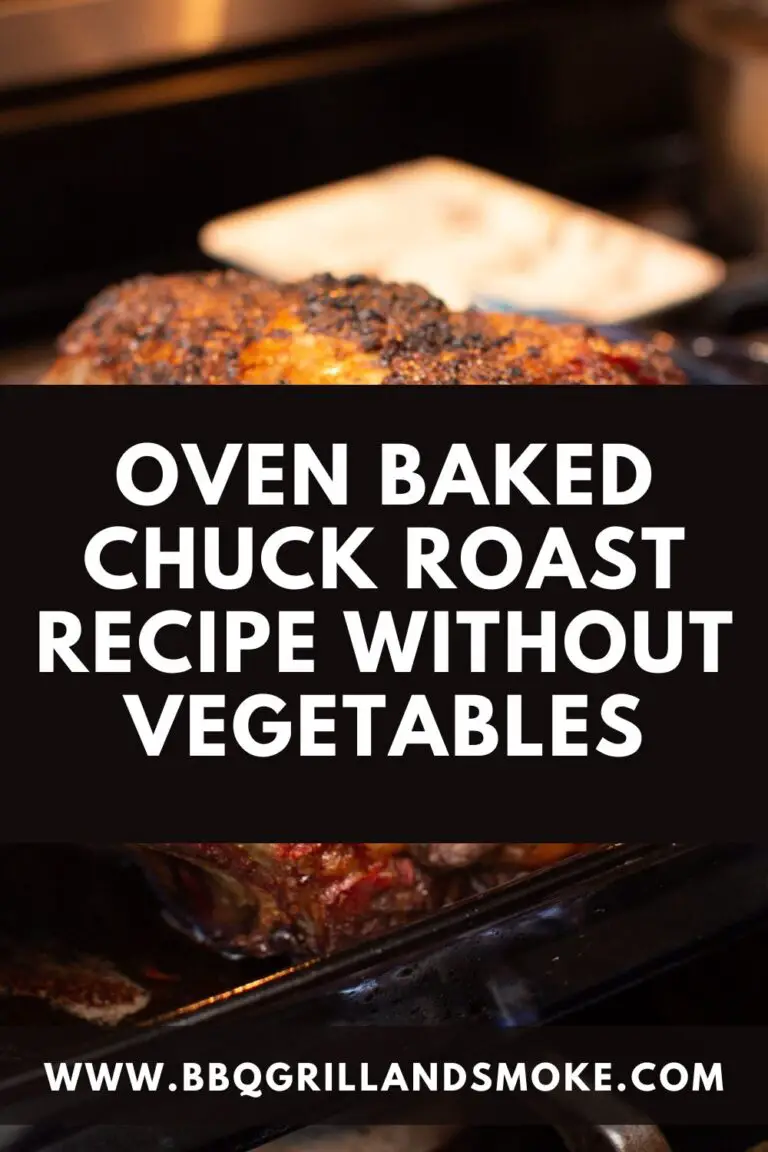 Even though the chuck roast is mostly cooked with vegetables, sometimes you just want to focus on the meat alone.
That's where this simple recipe for oven-baked chuck roast without vegetables comes in.
This cut of meat is popular for its rich, beefy flavor and succulent texture, which makes it a favorite among meat eaters.
You can allow the meat to sear and enjoy its full flavor by seasoning and baking the chuck roast on its own.
In this guide, I will walk you through the steps of preparing and cooking the best oven-baked chuck roast without vegetables, so you can relish this delectable cut of meat in all its grandeur.
What Is A Chuck Roast?
Sometimes, when it comes to these kinds of recipes, picking the right cut of meat can be the hardest part.
The "chuck" is a cut of beef that is gotten from either the neck, shoulder, or upper arm of a cow.
Look for words such as "chuck roll" and "chuck eye" at the grocery store when you are looking for this cut, or sometimes groceries will label it as "pot roast."
Whereas a shoulder roast is gotten from a similar area of the cow, it is not quite as soft as a chuck cut.
You can only get that melt-in-your-mouth texture from chuck roast. And if only the bottom or top round is available, that should work as well.
However, it will be more of a sliced meat instead of a fall-apart.
To wrap it up, you can always ask the butcher at your grocery store to help you get the right cut of meat, and sometimes he will even cut exactly how much you need from the back.
Chuck roast is one of the more affordable cuts of beef, but when cooked slowly and low, it can be as mouth-watering as a costly steak.
Recipe for Oven-Baked Chuck Roast without Vegetables
This simple oven-baked chuck roast recipe without vegetables is definitely worthy of your time and attention. You will crave more after you have a bite of this delicious dish.
Serving Options
There are several mouth-watering serving options for this healthy oven-baked chuck roast without vegetables.
Below are a few ideas:
You can serve the chuck roast sliced over a bed of mixed greens with vinaigrette dressing for a lighter option.
Or, you can use leftover chuck roast to create delectable sandwiches with crusty bread, your favorite toppings, and horseradish sauce.
For a first-rate and satisfying meal, you also have the option of serving the roast with a side of creamy mashed potatoes.
Plus, for a fun and tasty meal, you can shred the chuck roast and serve it on soft tortillas with salsa, avocado, and other taco toppings.
Storage and Reheating
To store, you should let the dish rest completely, then place it in a tightly sealed container.
This will allow it to last for up to 4 days. Then, to reheat, place it in an oven-safe baking dish at 325 degrees F for 10 minutes or so.
Or, just until it has warmed through. You can serve it with some of the leftover au jus.
Recipe FAQs
Is Chuck Roast and Roast Shoulder The Same?
The short and straightforward answer to this is no. However, they both come from the shoulder area.
But the roast shoulder is leaner and softer compared to the chuck roast. Although, for this, both shoulder roast and chuck roast would work.
Do I Have To Sear The Beef Before Cooking?
Well, the answer to this is yes. Searing the beef will help make sure that there's a nice crust and color on the beef.
The crust will also help make sure that all the juices remain inside the meat.
Final Thoughts on Oven Baked Chuck Roast Recipe Without Vegetables
However, you can also serve this delicious chuck roast with your favorite roasted vegetables, like Brussels sprouts, green beans, or carrots.
And you can store the chuck roast for a longer period of time.
All you need to do is place it in a tightly sealed container or freezer bag and store it in the freezer.
It will last for up to 3–4 months. However, wrap the meat tightly in aluminum foil or plastic wrap before placing it in the bag or container to help prevent freezer burn.
This concludes this guide, as you now have the best oven-baked chuck roast recipe without vegetables.