Let's take a look at the MENU at Carrabba's Italian Grill. One of the finest Italian food restaurant chains in the country.
Carrabba's is a well-known Italian restaurant chain in the United States. It's a great location to go for tasty, casual Italian food that won't break the wallet. From delectable pasta meals to steak, poultry, and seafood, they have it all.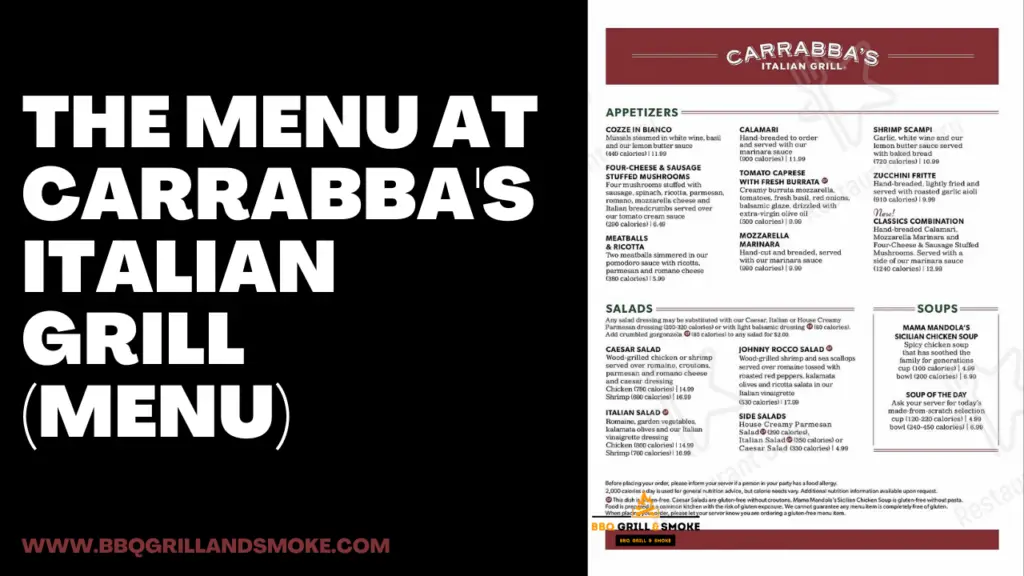 Since December 26, 1986, Carrabba's Italian Grill has been open. This Houston, Texas-based restaurant specializes in Italian-American cuisine and first opened its doors on Kirby Drive.
When it came to how things functioned at the restaurant, Damian Mandola and his nephew John Charles "Johnny" Carrabba III believed in keeping the family legacy alive. Despite the fact that the restaurant chain has now been franchised, the family still owns the first two sites.
In the United States, Carrabba's Italian Grill has over 200 locations. They offer a wide range of soups, salads, seafood, spaghetti, and steaks. A children's menu is also available. Today, the Carrabba's Italian Grill menu honors its past by including some of the family's original recipes, such as the world-famous Chicken Bryan and others.