BBQ in America is referred to as a method of cooking meat over a fire outside. And, this is commonly referred to as "Pit Barbecue" while the means of cooking the barbecue is referred to as "Barbecue Pit".
This method of cooking is invented to get a particular and exclusive smoky taste to the meat.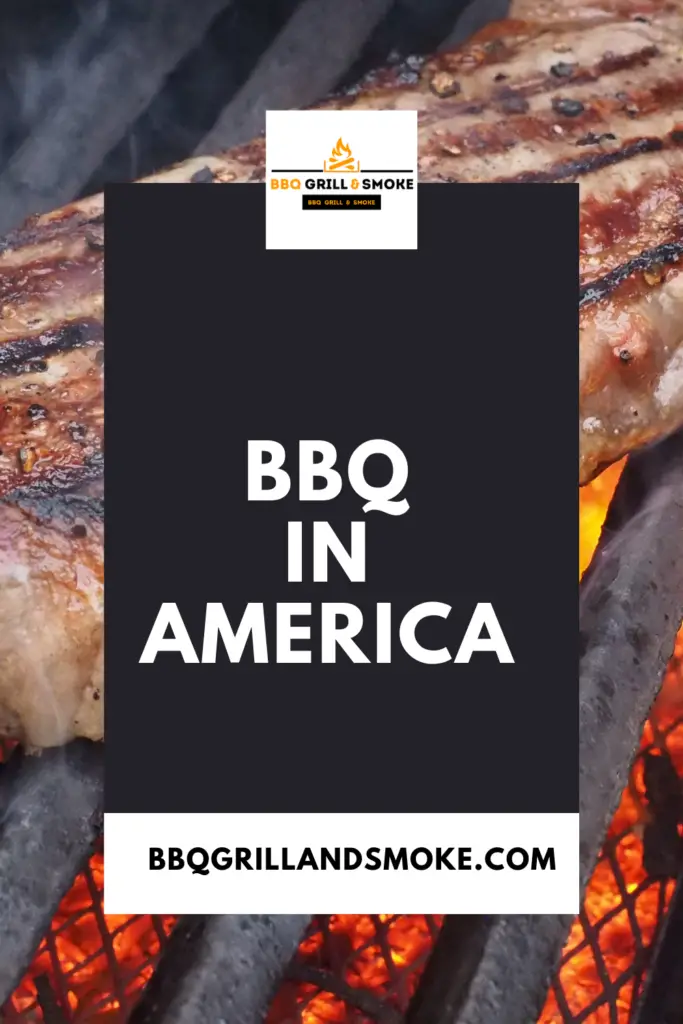 There are many styles for making, preparing, and cooking barbecue, all of which do not necessarily require barbecue sauce although it is a common ingredient that is mostly used in the preparation and cooking of barbecue.
And, while in the South, Barbecue means more than just a technique or method of cooking but, a culture with differences between localities, and intense competitiveness for titles at barbecue games and events.
The Best BBQ in America
It is no doubt that Americans are one of the top bests at preparing the best BBQ.
Their BBQs go from their soft and juicy brisket to their smoked hog that has been doused and soused in containers of dressings.
Every single state in the U.S is very famous for a particular dish, Memphis is well-known for its dry ribs, the Carolinas for their juicy and mouth-watering spices, and also Texas for its mouth-watering BBQ.
Although you will find delicious and finger-licking BBQs all over the United States as there is a great number of ways and methods to prepare outstanding ones.
So, in this guide which is about BBQ in America, I will give you places where you can find the best BBQ in the country.
Best BBQ in America
Skylight Inn BBQ
The first on my list here is the Skylight Inn BBQ which is located in North Carolina where they are very famous for their pork as the No. 1 best barbecue in America.
You should pay a visit to this barbecue restaurant and try out their pork sandwich especially if you are a BBQ lover.
Louie Mueller
The second best BBQ in America on my list is the Louie Mueller in Texas where they serve the true best Texas BBQ.
Even though there are so many techniques to prepare BBQ and lots of flavors here, Louie Mueller has been in control of the BBQ scene.
And, the brisket they prepare and serve here at Louie Mueller is amazingly smoky and is also full of flavor.
Central BBQ
Central BBQ can be found in Tennessee and if you find yourself in this BBQ joint, I will advise you to try out their delicious pork shoulder and ribs.
They offer and serve different types of pork for their guests here at Central BBQ and what they offer and serve here is something a true BBQ lover will die for.
Some Other Best BBQ in America
It is quite impossible to list all the best BBQs in America as they are of great number.
Above is just a brief description of a very few BBQ joints or restaurants in America that offers the best of the bests BBQ in the country.
So, below will just be the continuation of the list of the best BBQ in America although just a few of them will also be listed.
B's Cracklin' Barbeque in Savannah, Georgia
Big Bob Gibson Bar-B-Q in Decatur, Alabama
Cozy Corner BBQ in Memphis, Tennessee
Franklin Barbecue in Austin, Texas
Gatlin's BBQ in Houston, Texas
Grady's Bar-B-Q in Dudley, North Carolina
Heirloom Market BBQ in Atlanta, Georgia
Homegrown Smoker in Portland, Oregon
Joe's Kansas City Bar-B-Que in Kansas
Matt's BBQ in Oregon
Lewis Barbecue in South Carolina
Harp Barbecue in Missouri
Big Bob Gibson Bar-B-Que in Alabama
Conclusion on BBQ in America
Barbecue is just the ideal American fare and it has varieties of styles in its preparation which is as disparate as the country itself.
And, this is all from the tacky ribs of Memphis to the burnt ends of Kansas City to the smoked brisket of Central Texas and Carolina's vinegar-and mustard-sauced pork.
The bottom line of all this is that barbecue is more than just a fare as it is an iconic dish and has more to it than what meets the eye. And, with that being said, this will be the wrap-up of BBQ in America.