A Smoked Tri Tip like Brisket is commonly referred to as a Trisket. The increment in the popularity of the idea of smoking a Tri-Tip like a brisket has been breathtaking over the years.
Smoking a Tri-Tip-like brisket is quite more suitable for a gathering of small group and the price for doing this is also affordable.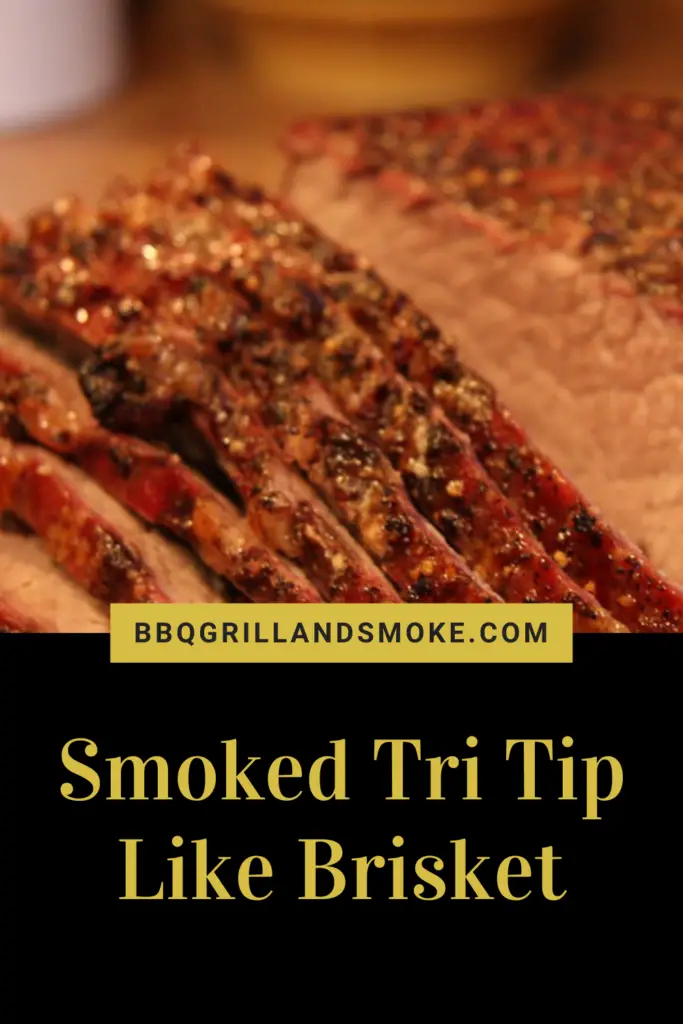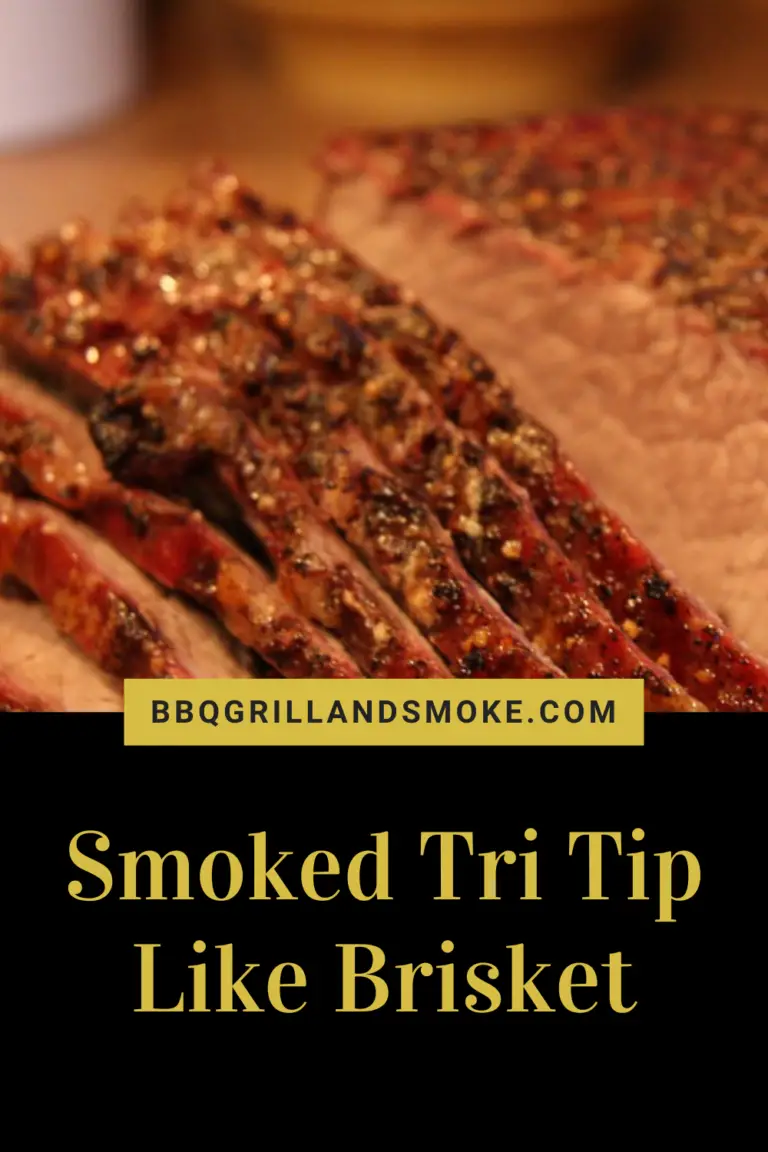 A nice reverse-seared medium-rare Tri Tip is something you will always crave after you have a bite at it. And, this method is also something that has become popular.
So, in this guide will be laid-out instructions on how to make a smoked tri tip like brisket and it will also include some other related topics.
Tri-Tip Brisket Style
It is quite amazing how this outstanding tri-tip brisket style recipe takes the tri-tip roast to a whole different new and incredible delectable level.
Tri-Tip Brisket style just simply means you can smoke tri-tip the same way you would smoke a brisket.
In the context of the only difference, tri-tip requires just a reduced amount of time to cook, resulting in a less quantity of meat, has the same juiciness and softness, is a considerable budget-friendly choice, and also has the same flavor as smoked brisket.
The connective tissue is broken down by the smoking process and this results in juicy and soft nibbles of meat.
As mentioned above, the tri-tip brisket style can also be called a "Trisket" and the amount of time to cook a trisket is estimated to be around 6 hours.
And, the interesting part of this is that this brisket style tri-tip does not demand a great number of ingredients.
In addition, which makes this more interesting, you can roast this brisket tri-tip on an alfresco grill or smoker in the likes of just a simple charcoal grill, offset smoker, kamado, or even a pellet grill.
Go through this guide on "Smoked Tri Tip like Brisket" to also get the recipe and tips on how to make trisket.
Recipes for Smoked Tri Tip Like Brisket
The category, servings, preparation time, and cook time for Brisket Style Tri Tip are beef, 4, 10 minutes, and 5 hours respectively.
The delectable and pleasant flavors of your favorite smoked brisket is also what you will find in this brisket style tri tip but, just that it requires half the time.
The tri tip roast cut which is also commonly referred to as the Santa Maria steak is densely streaked and full streaking, and this makes it juicy and soft, and also has a beefy flavor making it almost indistinguishable from a brisket.
The tri tip is then coated with mustard and also with a lavish dabbing of Java Chophouse, afterward, it is then smoked slow and low and also bolstered till it becomes juicy and soft.
Afterward, you can then slice your brisket style tri tip and serve with your desired BBQ fixings and then enjoy.
Ingredients for Smoked Tri Tip Like Brisket
Texas Smoky & Tangy BBQ dressing
Jalapeño
2 tablespoons of Mustard
2 Ibs of Tri Tip Steak
Dill Pickles
Pit Boss GSP Rub
Onion, sliced and grinded
Laid-Out Instructions for preparing Smoked Tri Tip Like Brisket
Below will be the detailed laid-out instructions of the smoked tri tip brisket recipe;
Frequently asked questions about Smoked Tri-Tip Like Brisket
Can tri-tip be cooked in an oven?
As said, these are often asked questions and this particular question "can tri tip be cooked in an oven?" seem to top the list.
And, to short answer to the question is yes, tri tip can be cooked in an oven and fortunately, you can also follow the same laid instructions but, you should be aware that the taste will be different from the smoked tri tip.
And a quick tip is that when spraying, you should take out the tri tip tersely from the oven as this is to prevent getting the liquid everywhere inside the oven.
How do I make (trim) tri-tip?
This is also a common question, especially for people that buy untrimmed tri-tip, which means you will need to trim excess fat and silver skin off the steak (if available).
All you need is to get a sharp paring or boning knife which you will be using on the tri-tip. You can then put the tri-tip fat side up and trim off the fat around the edges and also get rid of the silver skin.
The most important task here is to get rid of the silver skin although it is advisable to get a trimmed tri tip especially if you are the type that does not like spending time on trimming. And, you can also seek the help of a butcher for the trimming.
Conclusion on Smoked Tri Tip Like Brisket
There are still some other often asked questions as there is a good number of them which some still include "what's the best way to store leftover tri tip?" The best way to store leftover tri tips is to put them in an airtight sealed container and place it inside a fridge where they can stay up to 2 – 3 days.
And, lastly, for this guide on the often asked question "how should you warm up leftover brisket-style tri-tip?" You can warm up leftover brisket-style tri tip in sous vide water bath but, that's if you have one already or if you can get one.
And, if you don't have one, you can use a stove, warm it up lightly and coat it with some lean BBQ dressing of your choice.
So, this will be your detailed guide on the topic "Smoked Tri-Tip like Brisket" which also includes in it the recipe for Brisket Style Tri-Tip.