In this guide, I will give you the best halloumopita recipe. Halloumopita is a traditional cheese pie from Cyprus.
Halloumi is a Cypriot form of brined white cheese. It is traditionally made from a combination of sheep and goat milk.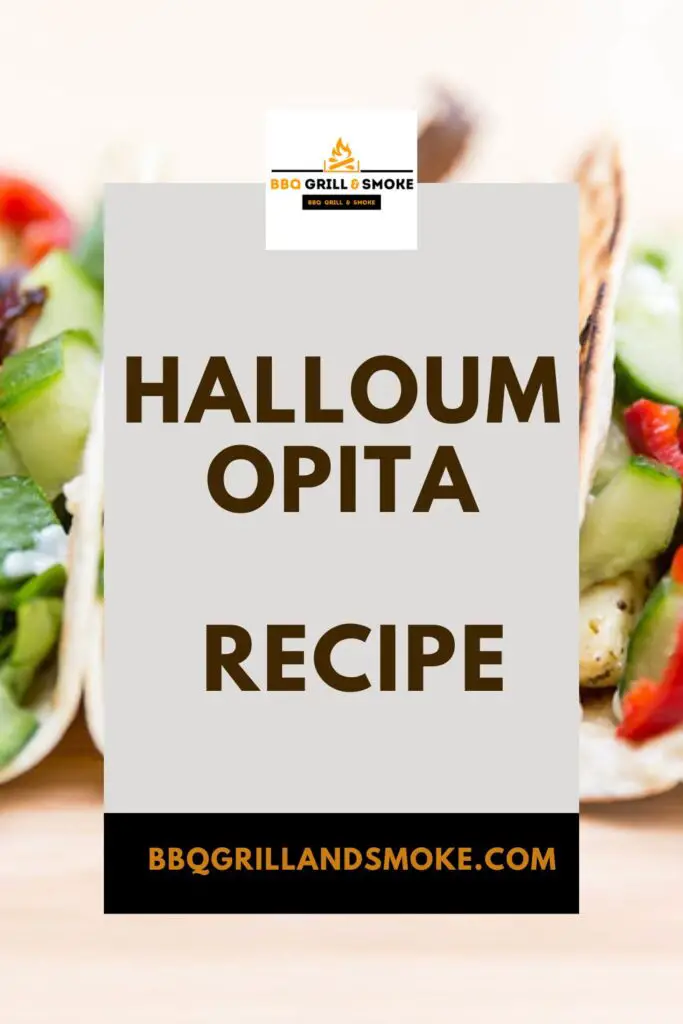 However, these days, cow's milk is also used to make it. It is quite similar to mozzarella in texture, apart from the fact that it possesses a strong, salty flavor from the brine preserve.
You should know that cooking halloumi helps get rid of most of its saltiness and, in turn, endows it with a creamy mixture.
Halloumi is always served with some watermelon in the summer, and it is a very important part of a Cyprus meze.
When grilled, pan-fried, or thinly sliced on a salad, the cheese always has a lovely taste.
I also consider it to be an extremely versatile cheese, as you can eat it as a sandwich with tomato and cucumber.
Based on your preference, you can grill it or fry it, then serve it as a snack, or you can just grate it and serve it with pasta.
Another option is to use it as a topping for pizza. However, the only exception is that you can't boil it.
So, in this guide, I will give you the ingredients for making halloumopita and basically teach you how to make it using the simple halloumopita recipe perfectly.
What is Halloumi Cheese?
Now, let's have a little discussion about what halloumi cheese is and where it's from before you go ahead and learn how to make it one of the main ingredients of halloumopita.
As previously stated, it originated in Greece, specifically on the island of Cyprus. It is traditionally made using sheep's milk.
Although halloumi cheese can also be made with cow's or goat's milk. Halloumi is unique and rare to find.
You might find it at some specialty grocers, but I consider learning how to make it on your own to be the best option.
Halloumi is a thick, semi-firm cheese that is sometimes known as "grilling cheese," thanks to the fact that it has the ability to withstand high heat without melting.
The exterior has to be brown, whereas the middle has to become soft and tacky.
And you are to avoid eating it plain or unwarmed, given the fact that it possesses a thick and rubbery texture.
Kypriaki Tyropita (Cypriot Savory Cheese Cake)
Kypriaki Tyropita is a tasty Cypriot savory cake that is made with oil, eggs, milk, lots of mints, and mostly halloumi.
Tyropita means cheese from the words tyri (cheese) and pita (pie), and it is pronounced tee-RHO-pee-tah.
The word "tyropita" has a lot of meanings, and it can be anything with cheese, made with puff pastry, kataifi pastry, homemade phyllo, store-bought phyllo pastry, kourou pastry, or even with bread dough and cheese in it.
This is perfect for Easter: just savory bread (cake) with eggs, and you can even add a sweet pastry.
You can use various kinds of cheese, some of which include halloumi, graviera, kefalotyri, Paphitiko cheese, feta, kefalograviera, myzithra, anthotyros, and so on.
However, the cake, Kypriaki Tyropita, is precisely made with halloumi.
In addition, a combination of the above cheeses can be mixed, or just some cheese from other countries can serve as an alternative.
Tyropita or Tiropita (Savory Cheese Bread)
Tyropita (or Tiropita) is an extremely simple savory Greek and Cypriot bread, and it can be prepared quickly.
It has a crispy exterior and a moist interior, and it is filled with flavor. So, let's get down to this recipe for halloumopita.
Prep Time: 15 minutes
Cook Time: 1 hour
Total Time: 1 hour and 15 minutes
Course: Bread
Cuisine: Greek, Mediterranean, Vegetarian
Ingredients
3 cups of grated halloumi cheese
6 tablespoons of dried mint
3 cups of self-rising flour
5 eggs
1 cup of peanut oil or good-quality mild olive oil
1 (410 g) can of evaporated milk
Laid-Out Instructions
First, you are to get a big bowl and then proceed to whisk the eggs. Add the grated cheese, milk, dried mint, flour, and oil.
You don't need any mixers for this. Make sure that the amount of flour is between 2 ½ and 3 cups, or, in other words, between 300 g and 375 g.
However, this measurement will be determined by how big the eggs are.
With that being done, you can now proceed to get an 11-inch (28 cm) cake bundt form.
After that, grease and flour it, and pour in the mixture. Now, preheat the oven to 350 degrees Fahrenheit or 180 degrees Celsius.
Proceed to bake it for around one hour until the crust becomes golden brown.
At this point, a toothpick should be able to come out clean when pierced with it.
Notes
As previously mentioned, you can actually pan-fry the halloumi, grill it on your bbq just until it gets grill marks, or just make use of a grill pan.
I strongly suggest you add some grilled watermelon during the hot summer days if you want a real treat.
And you can leave out the jalapeños and their liquid and add some lemon juice to offset the flavors for a milder version.
If you like the extra heat, just add red pepper flakes to it.
Lastly, you can serve it as a snack, side, appetizer, or as a light lunch with some bread and an arugula salad.
Serving
I can assure you that it will be very difficult to wait for this bread to come to room temp before you go ahead and devour it.
This is something you've put all the effort into, and you don't want the steam to escape, which will in turn make your bread taste uncooked and doughy.
So, be calm; you can enjoy your bread all by itself when you eventually get to slice into it, thanks to its filling with so much flavor.
The taste is actually close to that of pizza, so you can decide to just serve it with a bowl of marinara or olive oil, as it would make a great snack or appetizer.
It can also be served alongside stews and soups. So, just go ahead and enjoy yourself.
Final Thoughts on Halloumopita Recipe
A Halloumi bread or cake with so many mints in it is the kind of breakfast we have in Cyprus.
Add some more mint, even when you think you've added enough of it already.
Normally, the kind of cheese we use is aged, homemade halloumi; however, any other kind of halloumi can also be used.
But do make sure that you can grate it. I consider this to be the ideal cheese to make Halloumopita, or Cypriot Tyropita.
Halloumi is soft, creamy, and rubbery in texture and mildly salty and minty in taste when it is made fresh.
All that being said, this will be the wrap-up of this guide, as you now have the best Halloumopita Recipe.