This is something you try to find out when you want to smoke, but all you have is a gas grill. Well, that is why this guide on "How to smoke with a gas grill" is here.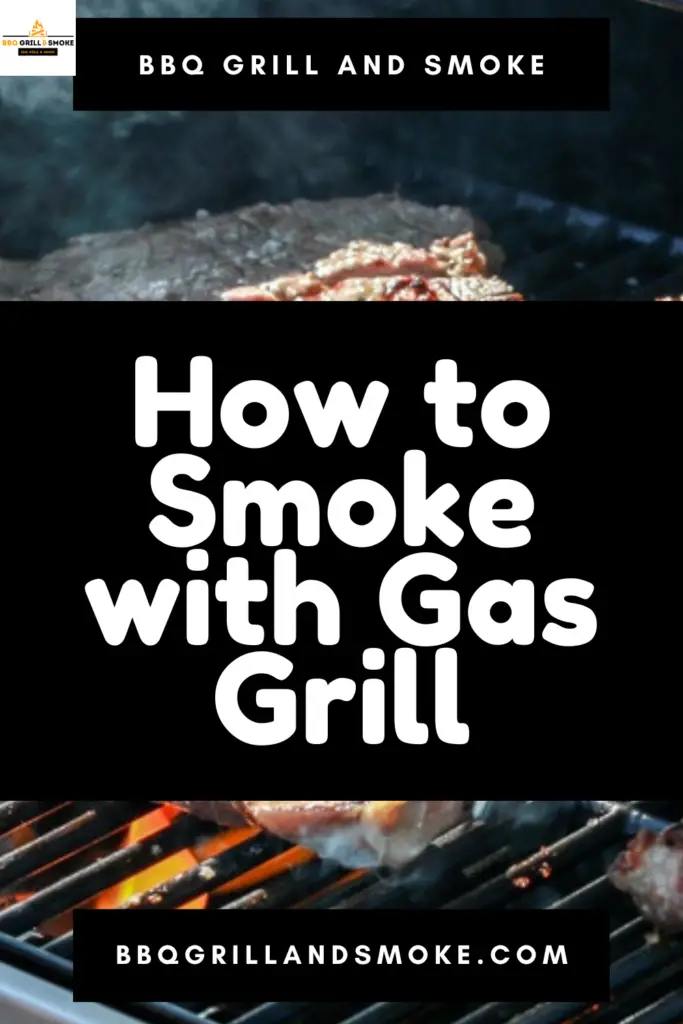 The fun fact about this is that it is even easy to smoke with a gas grill. But, I will suggest you get a smoker if you are planning to cook so many barbecues.
The truth is, that gas grills are not manufactured to smoke meat. There are gaps that you can find around the lid and burners of a gas grill, which helps heat and smoke escape easily.
You can cook a good meal using a gas grill, but you can't compare it with what you get when you use a smoker to cook the same food.
Although you shouldn't worry if all you have is a gas grill and you want to make a delectable barbecue, you can still make it.
So, in this guide, you will get detailed steps on how to smoke with a gas grill. Below will be detailed information on everything you need.
How to Smoke on a Gas Grill
Firstly, you will need to get some tools. These tools are to help the process of smoking with a gas grill much more effortlessly.
Below will be the list of the needed tools:
Smoker woods
Cedar planks
Smoker box
After you've gotten your needed tools, you can then proceed to set up your gas grill for smoking.
It is much easier to set up a gas grill for smoking if the grill is designed with a built-in smoker box, although it is not an issue if it is not as there is a way to make smoke without a built-in smoker box.
Start Soaking Wood Chips in Water
So, first, you will need to soak the wood chips in water. The wood chips should be soaked in water for at least 30 minutes.
This is because if they are not properly soaked in water, they end up giving more flame than smoke when you ignite them.
Start the Grill by Warming It Up
And, you are to start the grill by warming up your gas grill for about 10 to 15 minutes on high. After that, you are to brush the cooking grates and make sure they are clean. You can make use of a stainless steel grill brush.
Then, you are to add wood chips to the smoker box. Open the lid of the smoker box with long-handled tongs.
Add Wood Chips To Your Smoker Box
Using the tongs, you are to grab some of the smoked wood chips, allow the excess water to drain off, and then proceed to get the wood chips into the smoker box.
Ensure that the smoker box's bottom is covered with wood chips. You might need to spread out the wood chips to be able to achieve that.
This will expose a lot of chips directly to the burner as possible. Afterward, you are to continue to add as many wood chips as required.
Then, proceed to close the lid of the smoker box. With that being done, you are to close the lid of the gas grill.
You are to also allow the smoke to pour out of the gas grill for a few minutes, which means you will have to wait.
The burner's heat under the smoker box has to be decreased to medium or low after this. This is done to make the wood burn slowly.
Start Smoking Your Food
With all this being done, you can now proceed to start smoking your food. And, to do that, you will need to get the food arranged at the center of the cooking grate, which is over the unlit burner(s).
Afterward, you are to close the lid quickly and then allow the food to cook. And, you should know that when it comes to the control of the temperature, it has to do with the turning of knobs, not with the opening and closing of the vents.
You will need to regulate one or two of the main burners when cooking which is quite common.
However, if you desire to smoke at a temperature below 250 degrees Fahrenheit, which is a very low temperature, you will need to turn off all of the main burners.
Then, only make use of the dedicated burner, which you can find under the smoker box for the heat.
You need to understand that most of the smoke will pile up around the smoker box. So, the advice is to get your food closer to the smoker box, as this will help it absorb more smoke flavor.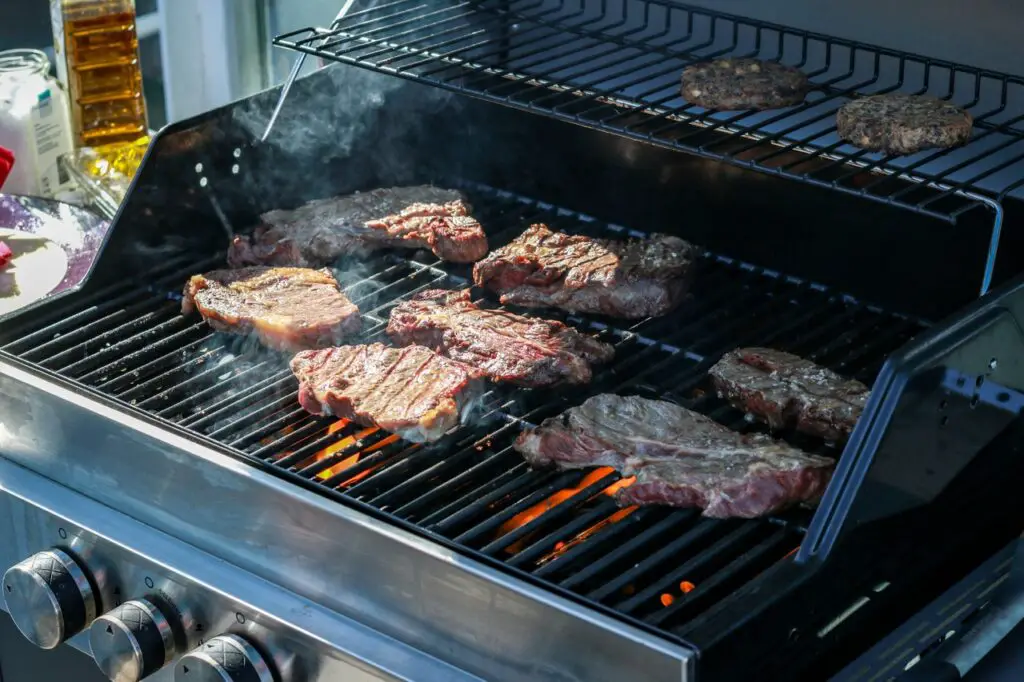 Tips for Smoking with Gas Grill
Use The Right Kind Of Wood
When you are cooking with wood, you need to know the types of wood to use, which also goes the same for smoking with a gas grill.
Whether you make use of chips, chunks, or pellets, it is quite important that you know that what you are cooking is what determines the type of wood you will use.
There are also some principles and tips you will need to keep in mind, even though it is crucial that your wood type matches the type of meat you want to cook.
Plan How Much Space You Will Need
It is also very important for you to know that there will be less grill surface for you to work with compared to what you are used to.
The estimation is that you might be limited to 50% or less of your entire grill surface, although it is determined by the size of your grill and also the number of burners.
Final Thoughts on How to Smoke with Gas Grill
There are still some tips I would like to share before I wrap this guide up. You need to ensure that you do not make use of too much wood.
This is very important, especially if this is your first time smoking meat on a gas grill. Although it might be tempting to use too much wood, you also need to remember that the result would be worse.
Do not over-smoke your meat. If this is your first time smoking with a gas grill, I would suggest you make use of a half cup of pellets or wood chips, or probably a single small chunk of hardwood.
You can decide to add more smoked flavor or otherwise after you are done cooking your food. Just learn as you smoke.
And, with all that being said, I'm sure you know have everything you need on how to smoke with a gas grill, so this will be the conclusion of this guide.